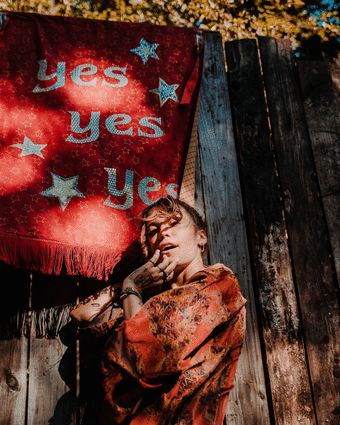 LP Giobbi announces the launch of her imprint Yes Yes Yes as part of the Defected Records family of labels, where the DJ, songwriter, and producer steps up as a newly appointed label head with a record that is a statement of what's to come on her latest venture 'Time Expands'.
"I grew up going to this hippie festival in Oregon called the Oregon Country Fair. My parents started going in their 20s, and I have never missed it since the womb. It's my favorite place on earth because it leans into weirdness, joy, and mind-opening experiences.
The first thing you see when you walk on site is a sign that just says, 'Yes Yes Yes' and it makes me smile ear to ear every single year. This label is not beholden to one genre or one particular sound. It's simply about good dance music, made for the dancefloor that expands your mind and makes you feel good." – LP Giobbi
Launching the imprint with an original LP Giobbi record, 'Time Expands,' a deep, chugging bassline, lo-fi synths, and LP's signature musicality are married together by an otherworldly spoken word.
With the release also marking the first time LP has used her own vocals on a record, she explains, "The whole song came to me pretty quickly all at once, and I thought it would be so fun to have a weird psychedelic message floating over the dancefloor and the repetitive groove. This song is made for weirdos on an open-minded dancefloor, similar to one you might find at the Oregon Country Fair, and it made me want to have a separate outlet to release these kinds of tunes, thus giving birth to Yes Yes Yes."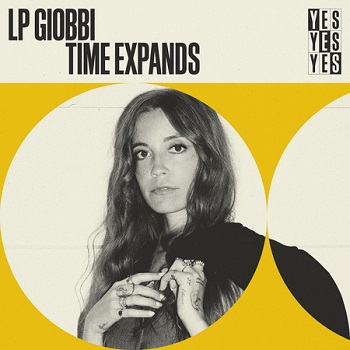 Speaking of the launch of Yes Yes Yes, Defected CEO Wez Saunders said:
"LP Giobbi is one of the most exciting talents of recent times – a fantastic DJ, pianist, and producer, LP will now be supported by the Defected infrastructure as A&R with the launch of her new Yes Yes Yes label. Having worked together for a number of years, LP has released across both Defected and D4 D4NCE, as well as playing multiple events across Europe and America.
Whenever LP releases or plays for the labels, the magic just happens. Our fans are super connected to LP, and as such, I am sure they will be very excited about our affiliation with Yes Yes Yes."
Listen to the track below.