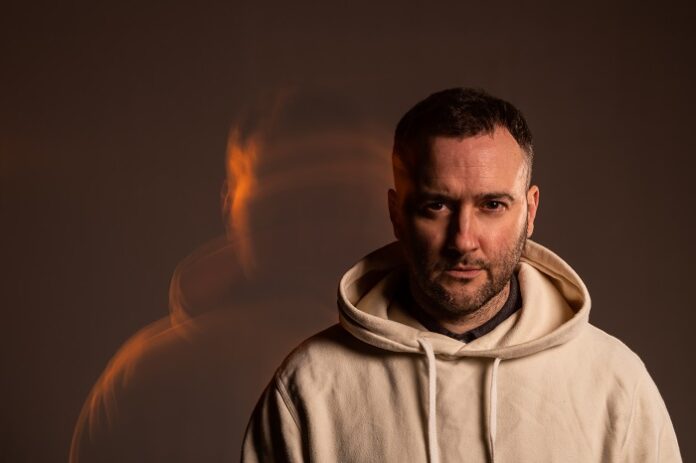 Syncia is fast becoming a name on the global Techno circuit. Delivering a stream of releases that continue to find favour with major DJs, whilst igniting clubbers across the world with unbridled energy, driving drums and underground edge.
His name has become synonymous with innovation, constantly evolving and pushing the envelope forward with every single and remix. Syncia may be a new name in 2023, but he is already a prolific DJ/Producer recognized for a legion of club cuts over previous few years. Entertainment is part of his character and placing himself at the centre of the scene has become his core mission.
Delivering a compelling three-track package on Dense & Pika lauded Kneaded Pains has lifted the Syncia name to new heights. Titled "Travelling", this release features a run of high-octane productions that demand attention. Meticulously crafting a sound that's rapidly becoming a staple for the likes of Jamie Jones, Nicole Moudaber, Anja Schneider, Ida Engberg and Sarah Story, Syncia continues to drop weighty tracks that effortlessly tear up clubs and festivals with a well-seasoned underground edge.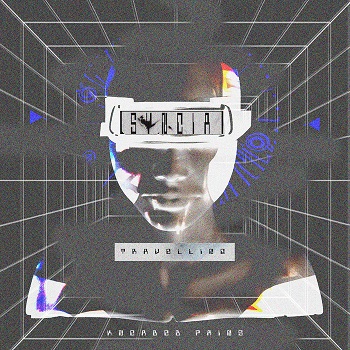 Travelling has quickly become a sensation, making serious waves in the dance music world. This colossal EP achieved the top spot on both the Beatport Techno and Melodic House & Techno charts simultaneously. More impressively, Syncia has earned recognition alongside past and present music legends, reaching an impressive #19 among all releases on the platform. With his raw dancefloor focussed energy undeniably resonating on sound systems globally, Syncia has been earmarked as one to watch.
Earlier this year, Syncia reached a significant milestone as the initial release on Release LDN, the offshoot from London's esteemed superclub, Studio 338. His self-titled E.P, 'Syncia' comprisinging of four tracks that infuse raw House and Techno, served as the cornerstone for this UK stable. Following his groundbreaking debut, Release LDN continued to impress with subsequent releases from renowned artists Nancy Live and James Welsh. This meteoric trajectory further highlights Syncia's position as an exceptional artist challenging cutting edge, new school sounds whilst maintaining the essence of the golden era of Techno.
To mark the rapid response to the EP, Syncia closed out the world famous garden at Studio 338's summer festival in London with Lilly Palmer, Cassy, Ray Okpara and more.
Syncia's journey with Release LDN has only just begun as the UK artist has confirmed that he will return with a fresh E.P at the end of the year.
Alongside original works, Syncia has dedicated his time remixing timeless tracks such as Soul Central's iconic global house anthem 'Strings Of Life' and Inner City's recent cut 'Reach', both set to be featured on the brand new CENTRL Music. Additionally, he has also contributed a remix for Kneaded Pains boss' Dense and Pika. With many more projects in the works, Syncia continues to create a marked impact on the circuit.
Syncia has significantly broadened his presence on various platforms, with one standout achievement being his exceptional guest mix on Alan Fitzpatrick's We Are The Brave Radio, a renowned name in the Techno scene. The setlist boasts an eclectic array of tracks, featuring artists such as Fourtet and Honey Dijon, with a notable name being Juliet Fox. Hailing from Adelaide and based in Berlin, DJ and producer Juliet Fox has been an avid supporter of the UK producer, prominently featuring his tracks in her DJ sets throughout this Summer. Having recently launched her imprint TREGAMBE, Syncia has confirmed that he will be releasing a 3 track E.P on the exciting new label.
With an ever increasing presence, Syncia has created massive releases whilst stepping up to the world stage, already playing an array of international gigs. This season saw him make his debut at the world famous Pikes Ibiza at their acclaimed Back To Mine series. The event saw Syncia play alongside UK chart toppers Joe Goddard (Hot Chip) and Soul Central, solidifying his status as an international sensation and showcasing his dexterity as a pivotal DJ.
Syncia's global footprint continues to grow on social media, elevating his career with rapid speed, engaging clubbers and industry figureheads alike. With a slew of fresh DJ gigs set for the end of year and 2024, this is a definitive name to watch further ascend to the heights of the Melodic House & Techno scene.
Listen to the tracks below.