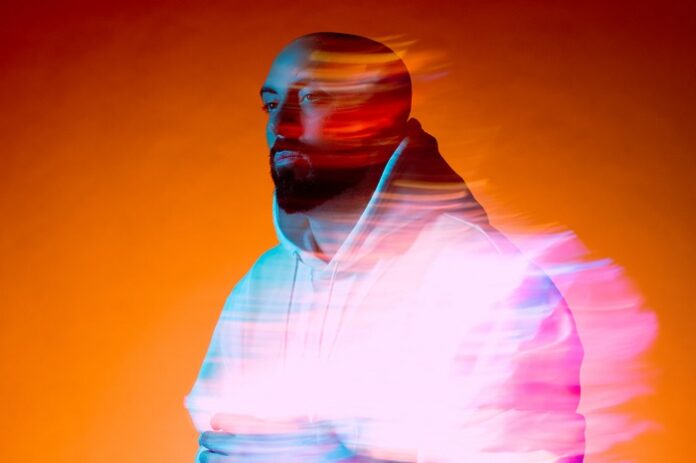 In this insightful interview with Kallaghan, we explore the roots of his musical journey and the diverse influences that have shaped his career. From his early days as a guitarist and producer in the rock scene to his transition into the Electronic music world, Kallaghan's evolution as an artist has kept him reaching new milestones throughout every step.
Join us as we delve into the artists, genres, and experiences that have played a pivotal role in shaping his unique sound and approach to music.
Check out the full interview below!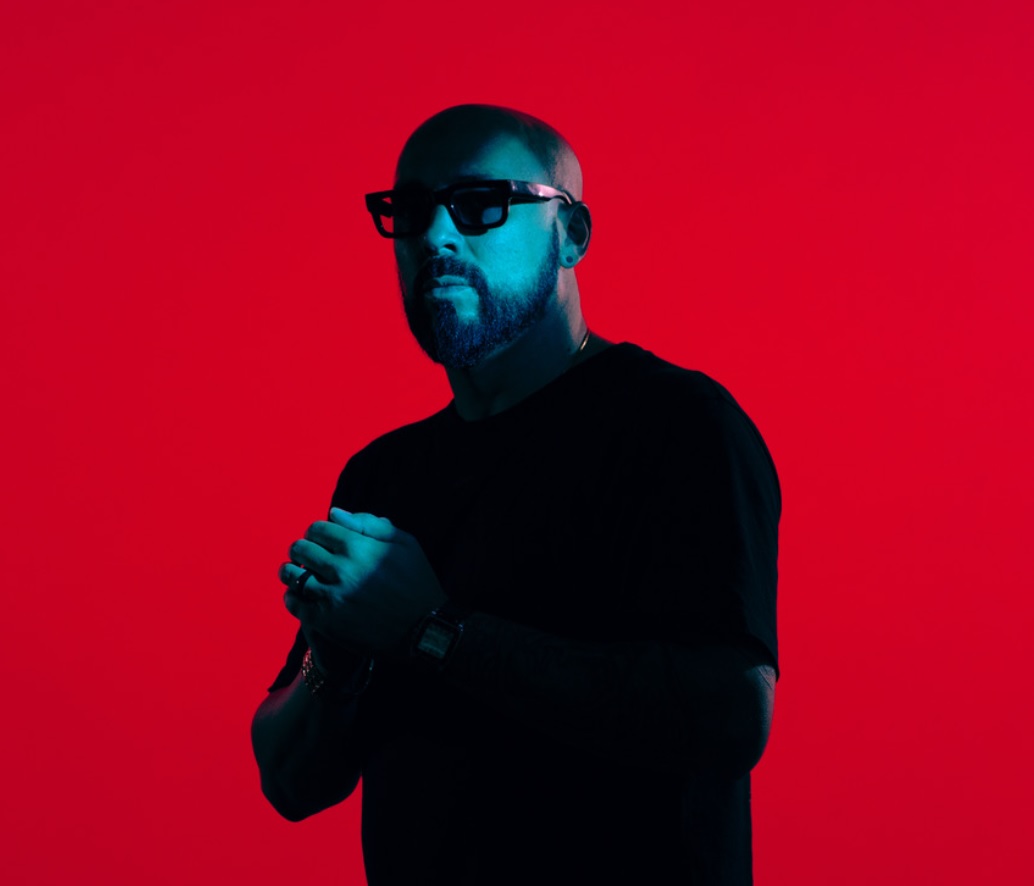 Hello Kallaghan! How are you?
I am great thank you! Comment ça va?
All good! What first inspired you to pursue a career in Electronic Music?
During my teenage years, I underwent surgery for peritonitis, which led to months of confinement within my home. It was during this period that a friend introduced me to Cubase, igniting my passion for recording my guitar and initiating my journey into music production. While in France, I envisioned the fusion of Electronic elements with Rock music, but the local music scene did not align with my creative vision, leaving me with a sense of being out of place.
Following my stints in the UK and Ireland, I eventually made my way to California, where I seized the opportunity to collaborate with Falling In Reverse on their album "Just Like You." This unique experience allowed me to infuse my distinctive "euro" synths into their music, subsequently paving the way for my career in music production and songwriting for various bands. This journey ultimately culminated in the establishment of my very own studio in Los Angeles, where I continue to collaborate with Falling In Reverse.
In 2019, while working on a song for my friend Lexus, I had a serendipitous encounter with Pasqual Rotella, who encouraged me to embark on a career as a DJ and to promote my own music. This marked my foray into the Electronic music scene. In 2022, despite having no prior experience as a DJ, I took on a year of DJing, sharing stages with renowned artists such as Diplo, Malaa, and Steve Aoki, and even gracing the stage at EDC Las Vegas 2022. Furthermore, I co-founded "Grailed Records" alongside my friend CT, a venture that remains steadfast in supporting my personal musical endeavors.
What artists and genres outside of Electronic Music inspire you the most?
I still produce a lot of Hip Hop and Rock music. I am constantly bombarded with new amazing and emerging underground artists and sub genres. That's what inspires me the most. I am also influenced a lot by 90s music, which I listened to pretty much every day.
How would you say that your musical influences have evolved as you've grown as an artist?
Well, my journey into the world of music began with Rock bands, where I often found myself taking on various roles such as a singer, guitarist, or bass player. However, one common thread throughout all these experiences was my role as the Producer, shaping the sound of the bands I was a part of. It's safe to say that I was deeply influenced by the sounds of Electronic music to write my Rock music during this phase.
As time went on, my musical horizons expanded as I transitioned to California. I gradually delved into Hip-Hop and Electronic music, using my Rock background as a foundation for crafting Electronic compositions. This evolution in my musical journey led me to work on projects that seamlessly blended Rock and Electronic elements, industrial such as DK-Zero and, notably, Falling In Reverse for a lot of very "euro synths lead". When I began collaborating with Falling In Reverse, Ronnie took a keen interest in my synths, often incorporating them into the Rock build-ups of their songs.
In a sense, my musical influences have come full circle. I started in Rock, drawing inspiration from Electronic music, and now, as an artist in the Electronic music scene, I continue to be influenced by the Rock music that initially ignited my passion.
Can you recall any live events that you have found particularly inspirational over the years?
OMG! Haha, it will go from Kendrick Lamar in L.A to Johnathan Davis from Korn playing the bagpipes on Life is Peachy to seeing FISHER get 100k people to laugh and dance at the same time. I am a sucker for live events when there is an actual performance of the artist, whatever genre.
What songs are currently in your most played playlist?
Propellerheads – "On Her Majesty's Secret Service"
Travis Scott – " FEIN"
Falling In Reverse – "Watch The Wolf Burn" (that I had the chance to co-produce)
Kordell – "Live Another Day"
Fisher – "Atmosphere"
How do you think that your influences have shaped your production style?
I'm all about mixing "riffy grooves" inspired by guitar riffs and Big Room music to create a unique musical journey. I really love catchy riffs and big melodic changes, but I also enjoy the intense parts of Techno music. My music often has a dark or sarcastic mood, which reflects my musical journey from making Nu-Metal riffs in my bedroom as a teenager to crafting Techno drops at raves.
My process usually starts with a catchy riff for a groovy and edgy feel. Take, for example, one of my latest songs "SKYFALL" where I wanted to blend a melodic vocal sample similar to what Pharrell from N.E.R.D might have done with synths inspired by Prodigy. I then modernize the sound while keeping that '90s and early 2000s vibe intact.
Do you find any inspiration outside of music? If so, where? How do you keep yourself motivated and inspired?
Staying connected to the ever-evolving world of music is a top priority for me, and one way I ensure this is by frequently seeking recommendations from my friends. Discovering fresh talent and immersing myself in novel genres and musical movements is not just a hobby; it's a passion that fuels my creative spirit.
I make it a point to be an avid "fan" of music in every sense of the word. This means not only creating music but also wholeheartedly embracing it as a listener. Being a fan keeps me grounded, reminding me of the excitement and inspiration that drew me to music in the first place. It's a two-way street – while I pour my creativity into my own work, I equally delight in being a receptive and enthusiastic audience to other artists.
This constant exchange of musical experiences with my friends and other producers keeps me on the cutting edge of what's happening in the music scene. It's a vibrant cycle of discovery and shared enthusiasm that ensures I never lose touch with the pulse of music, allowing me to explore new frontiers and maintain my creative spark.
We wrap up this interview thanking Kallaghan for sharing his musical journey and the profound influences that have enriched his artistic path; his ability to seamlessly bridge genres and draw inspiration from diverse musical landscapes shows his versatility as an artist.
As Kallaghan continues to evolve and explore new frontiers in music, we look forward to witnessing the exciting chapters yet to unfold in his vibrant career.