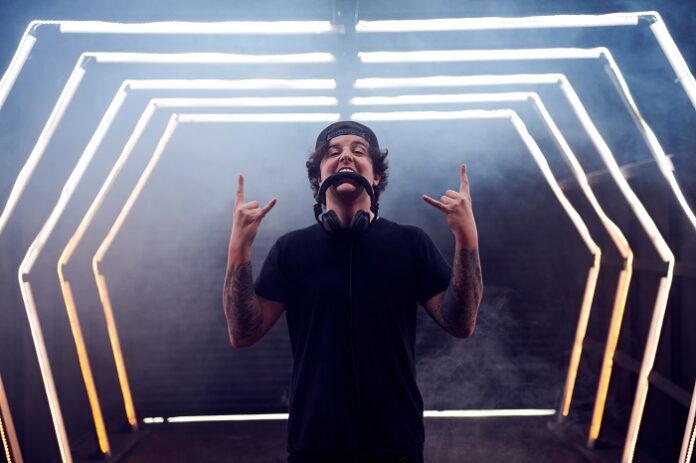 Known for his pulse-racing vibes and intoxicating blend of hard-hitting Electronic Dance Music, Meetch is here with an exclusive guest mix for Rave Jungle.
Poised to bring his electrifying sounds, adding a punchy excitement to your week, Meetch will no doubt raise the energy with a smash line-up of tracks.
As he incorporates music from the likes of Jonas Blue, Koos, and Mozix into a seamlessly blended mix, high in quality and infectious in grooves, Meetch is ready to bring the party; so, sit back, and enjoy as this multi-talented DJ and producer takes you on a vibrantly wild sonic ride!
Listen to the guest mix below!
Tracklist:
1. MOZIX – The Beat Goes
2. Case Of The Mondays & Thomas Anthony – Dancefloor 30s
3. Koos – Magma
4. Illegal Music & Malaa – Music Control
5. AC Slater – Bass Inside
6. AC Slater, Chris Lorenzo & Fly With Us – Seismic
7. Embedz & Bielu – Heat
8. Dobix – Copperfield
9. Samuel Pomata & Fram Perez – Excited
10. Interrupt – Glimpse
11. Deeprise & Roland Clark – Reflex
12. Tchami – Rainforest (Valentino Kham Remix)
13. Frankly D, Sessi & Stas Simple – Everbody
14. Ricky West – Don't Shatter
15. Charles B & Milan Tavares – Buss It Down (feat. Dread Mc)
16. Jonas Blue – I Wanna Dance
17. BIJOU – Bless Up (feat. Rick Hyde)