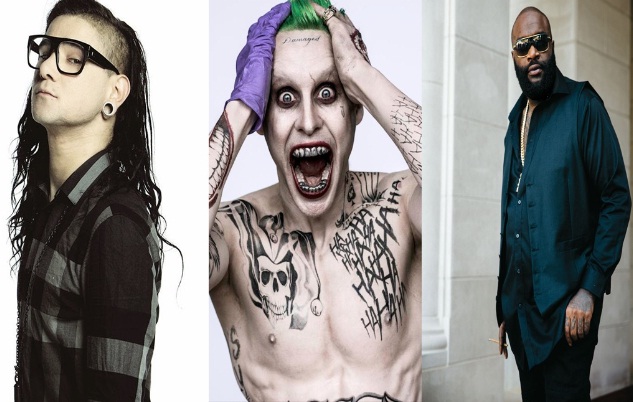 Skrillex had huge collaborations with hip-hop artists over the past year, but this one with Rick Ross might be the biggest one yet.
There's still several months until the release of DC Comics superhero movie Suicide Squad, but we're still getting offered just enough information surrounding the movie to keep us curious and satisfied .
Over the weekend, Skrillex dropped an unreleased collab with Rick Ross while performing at Atlantic City's new WAV Nightclub.
There are speculations going that the ID track could be featured in the upcoming Warner Bros movie Suicide Squad. Some of Ross' verses reference the movie by name, plus the rapper also mentions the purple Lamborghini that the Joker drives in the movie ("got that purple Lamborghini lurkin'").