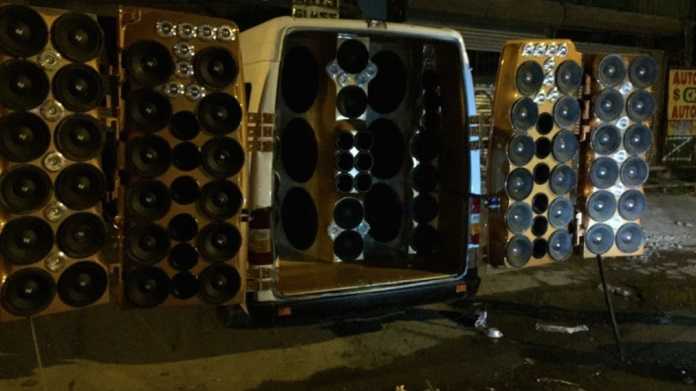 Nelson Hildago, a 47-year-old man from Queens was arrested last weekend for loading up his van with dozens of speakers for a cost of $20,000 and blasting his music so loud even the Citi Field bullpen called the cops, a police source said. They received multiple noise complaints shortly before 11 p.m. Saturday in the area of 35th Avenue and 127th Street in Willets Point.
An officer who approached the vehicle said the doors and windows of his police car were vibrating from that powerful noise and that his "ears began ringing," the complaint read.
This is the truck that has been playing the LOUD music in the junk yards at night. The owner is now in our cell. pic.twitter.com/waxheCW8qd

— NYPD 110th Precinct (@NYPD110Pct) June 19, 2016
Nelson Hildago's response to the arrest was exactly what you'd expect from a man who'd installed 80 speakers in his van "I know it's illegal, but it's the weekend," he told the police as reported by AM New York.