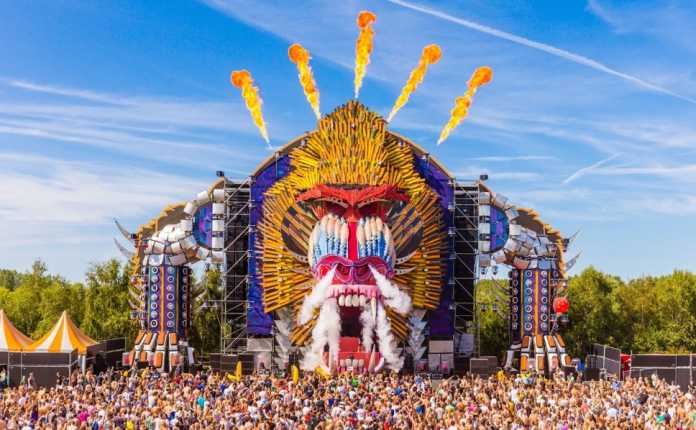 Mysteryland, the world's longest running dance music festival, will become the first festival in the world to showcase the event using a Virtual Reality (VR) livestream, when it takes place this weekend Saturday August 27th and Sunday August 28 in Haarlemmermeer, The Netherlands.
Never before has a festival of this size used such an advanced technology, whereby fans can experience the festival through special glasses using an app or via the Mysteryland YouTube channel, as if they were there in the flesh.
The special VR livestream will consist of a mix of music from both leading and emerging artists. In addition, fans can an engage in all of the art installations on the festival terrain from the comfort of their own couch. The livestream will be broadcasted on Saturday, August 27th from 12:00 to 23:00 and on Sunday, August 28th from 14:00 to 23:00.
Besides the unique livestream, there will be 360° videos of both days shared through the festival's social media channels. The short video clips offer guests a visually stimulating view of places where visitors would not be able to reach.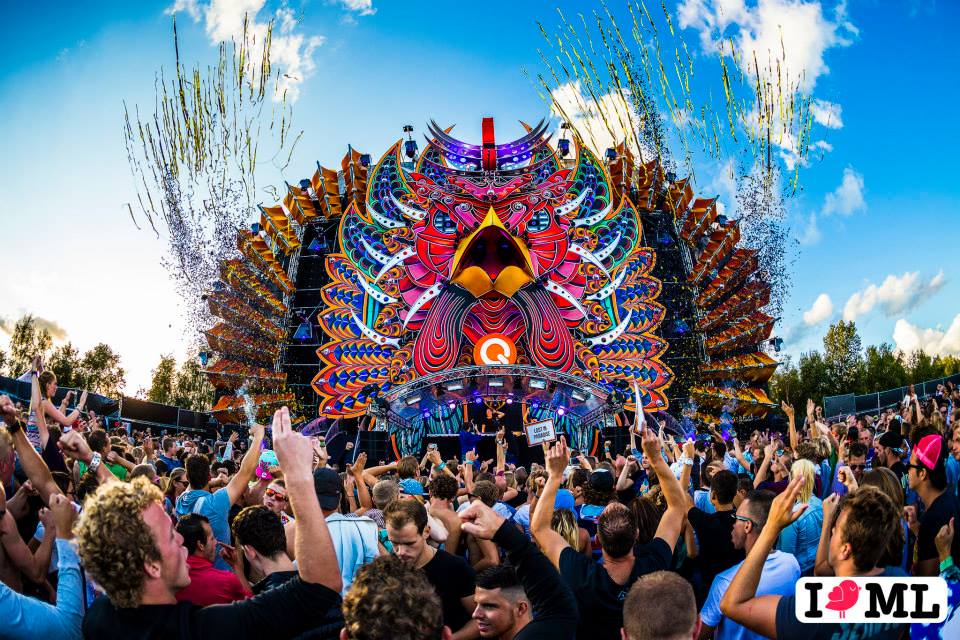 This year, Mysteryland bursts at the seams with two full days of stages showcasing sounds from: EDM to afrobeat, techno to hiphop and hardstyle to disco. Set to perform this weekend will be Apollonia, Boys Noize, Dave Clarke, Detroit Love: Stacey Pullen & Carl Craig, Diplo, Don Diablo, Green Velvet and many more.
Check the full lineup below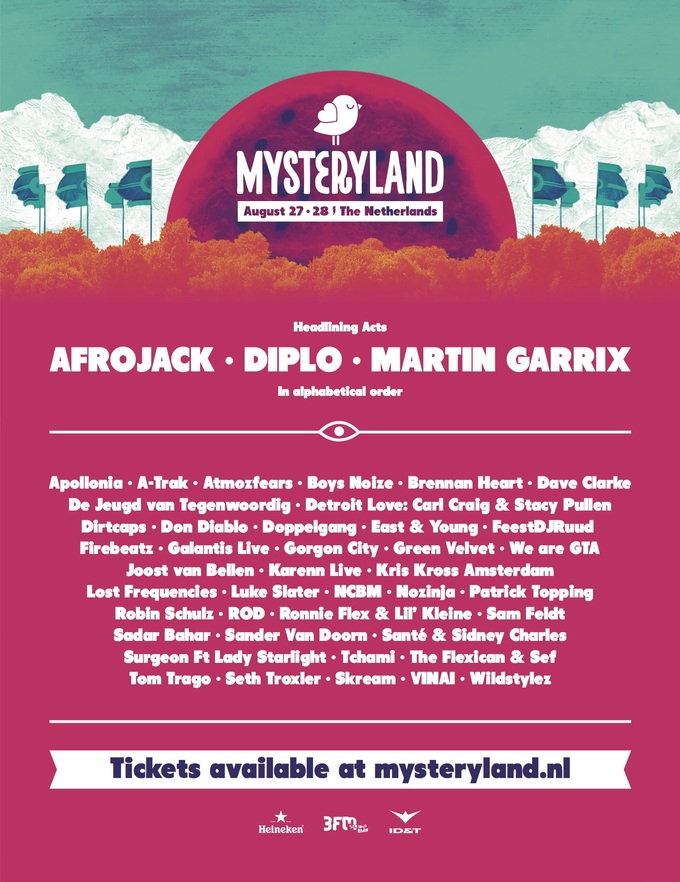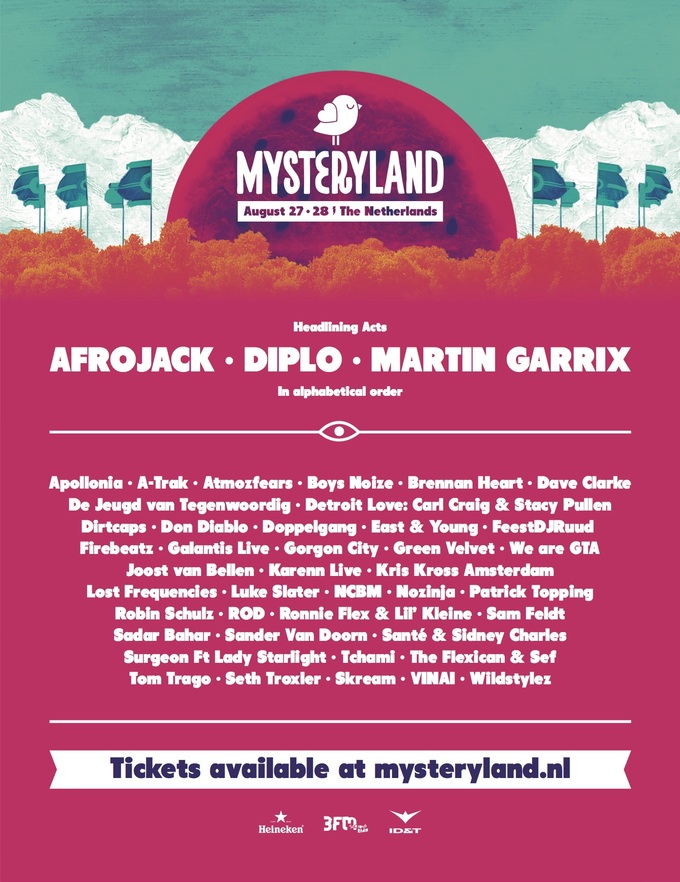 The last tickets are available through tickets.mysteryland.nl