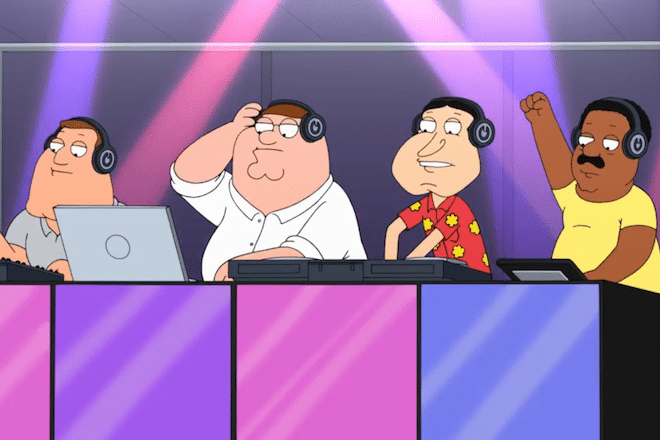 Peter Griffin, our favorite character from Family Guy, becomes a DJ and takes molly, in one of the episodes premiered on FOX.
In one of the episodes of Family Guy entitled "Peter's Def Jam", Peter, Clevelend, Joe and Quagmire try to start their very own podcast, which eventually brings them to DJ at a local club. Backstage at the event, the club's promoter exclaims to Peter that he should headline his upcoming Electric Clam Festival.
The episode, hilariously pokes fun at all the stereotypical thoughts that arise when thinking of the EDM culture.
You can watch the debut performance below, or the entire episode on FOX.