Prepare to UNITE With Tomorrowland as KSHMR, Armin van Buuren and Dimitri Vegas & Like Mike will make a live satellite connection from the Tomorrowland MainStage in Belgium.
Together with amazing headliners live on the local UNITE with Tomorrowland stages a magical gathering will take place in 8 countries around the world. Three EDM superstars fans can look forward to during the livestream portion of UNITE with Tomorrowland will be Armin Van Buuren, Dimitri Vegas & Like Mike and KSHMR.
UNITE with Tomorrowland is expanding to United Arab Emirates, Germany, Israel, Lebanon, Malta, South Korea, Spain and Taiwan.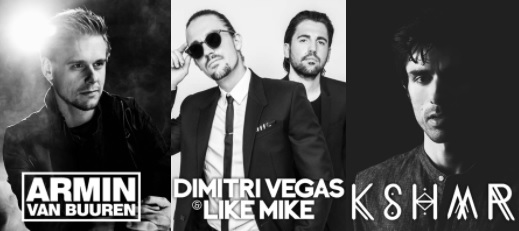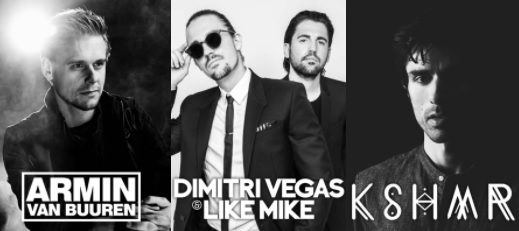 UNITE with Tomorrowland parties will happen on Saturday, July 29 in :
Dubai at 'Festival City Arena',
Germany, Gelsenkirchen at 'Veltins Arena', 
Israel, Tel Aviv at 'Trade Fair Center',
Lebanon, Byblos at 'La Plage Des Rois',
Malta at 'Marsa Sports Grounds' ,
South Korea, Incheon Metropolitan City at 'Incheon Munhakl Stadium',
Spain, Barcelona at 'Can Zam' 
Taiwan, Kaohsiung at E-Da World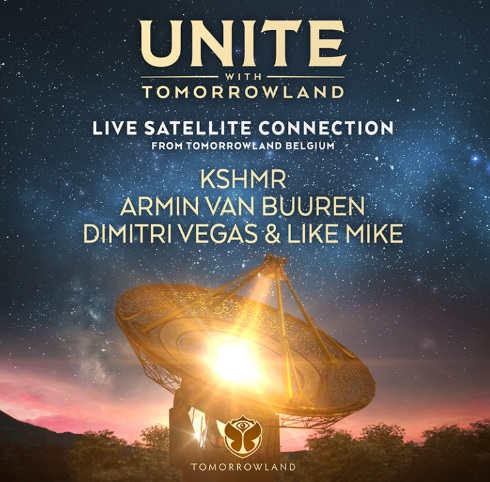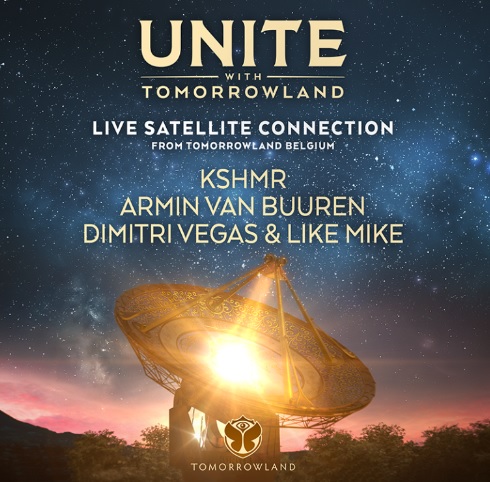 In 2017, Tomorrowland is taking place across two weekends (July 21-23 and July 28-30) in the provincial recreational domain of De Schorre in Boom, Belgium. This year the festival's spirit of unity is further reiterated by the theme "Amicorum Spectaculum" which literally means the gathering of friends.
---
For more information and ticket sale visit Tomorrowland's website.
Watch UNITE with Tomorrowland's 2017 Official Trailer below.