Electric Love, one of the world's fastest growing and Austria's prime Electronic Dance Music festival, has joined forces with Dancing Astronaut and WAVO to find the best remix of Khazun & Felice's new track "Believe In Me".
They are inviting the next generation of DJs to send them a remix of Khazun & Felice's new banger "Believe in Me" and you can win a slot at Electric Love festival and many more! To submit to the contest follow the rules below:
▶Step 1: Download the stems for Khazun & Felice's new track "Believe In Me" on Wavo HERE !
▶Step 2: Make your best remix ever! No matter what genre no matter what tempo – be creative! 😉
▶ Step 3: Upload your remix to Wavo and share it with your friends to get votes & support!
Submission and voting close at 11:59pm CEST on June 24th! Getting your track to the top of the chart will increase exposure and consideration, but the winner will ultimately be chosen by the judging panel based on votes, creativity and quality, regardless of it's ranking.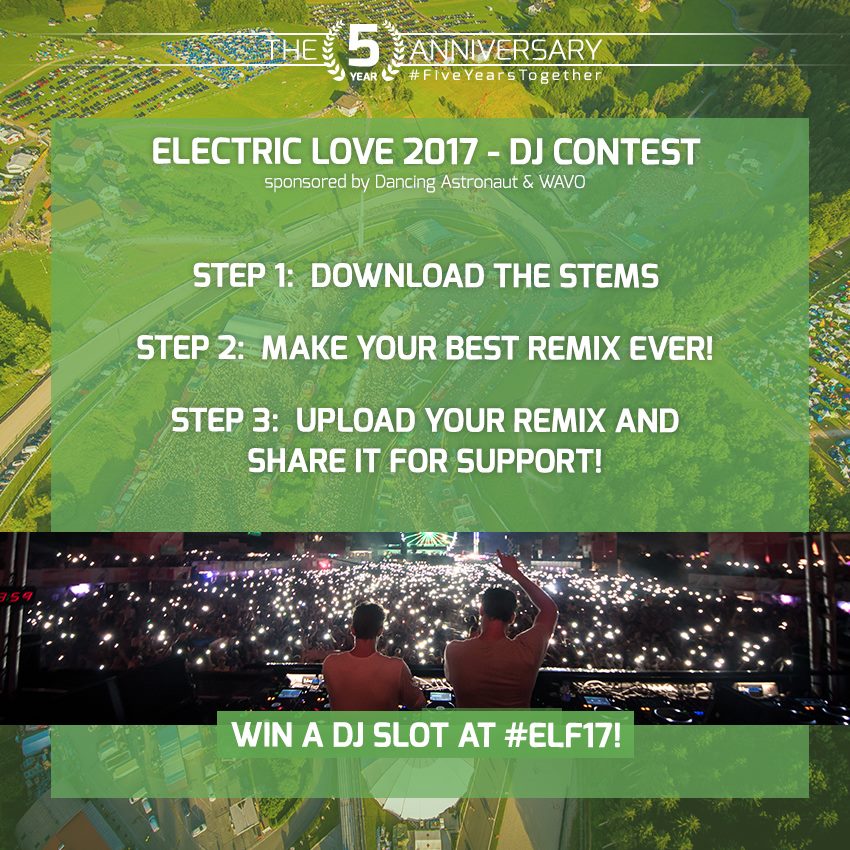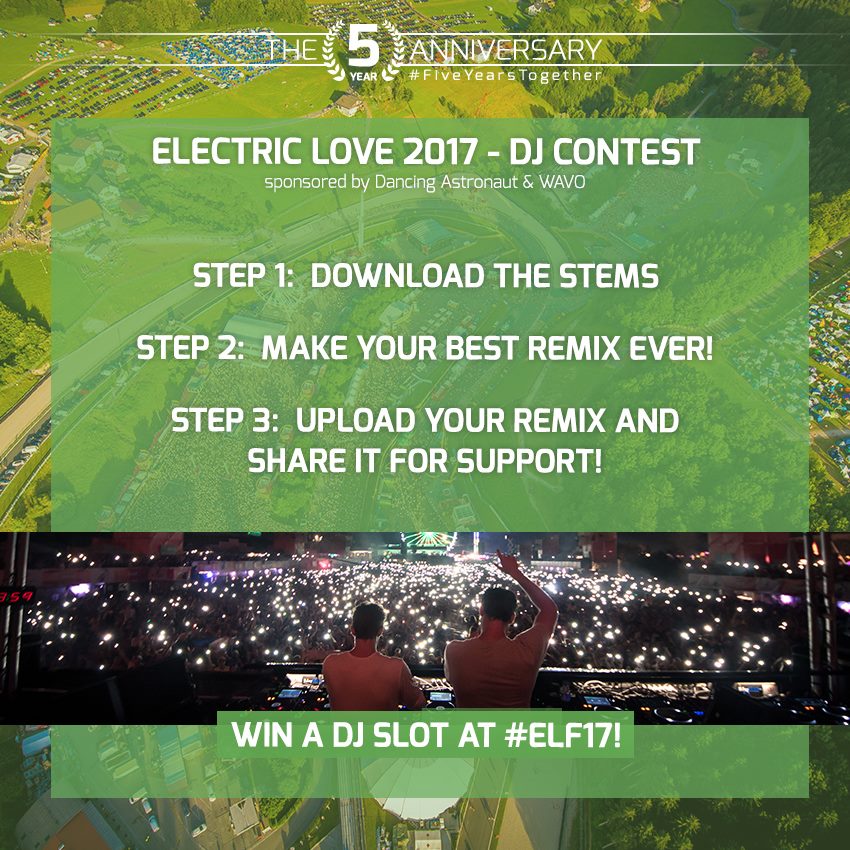 Prizes are:
A slot on a stage at ELF17 that suits the genre of your remix
Social Media Support from Dancing Astronaut, Electric Love & Wavo.me
3-Day Festival Passes + Basic Camping for you and a friend
Let's get it on! We're curious to hear what you guys got!
---
Electric Love festival returns to the Salzburgring! From the 6th to the 8th of july the racetrack will transform into the location for the biggest electronic music festival in Austria once again.
Secure your spot, by finding tickets HERE. For more information check their official website.