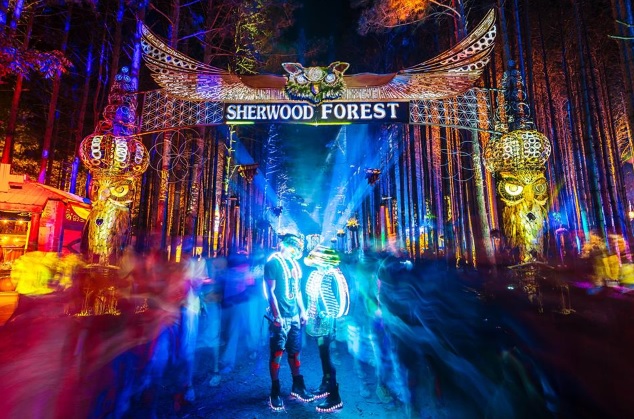 Phase one of Rothbury, Michigan's annual Electric Forest Festival definitely made a name for itself this past weekend, but not for the reasons you might think.
As the weekend came to an end and the crowds cleared out, a human severed finger was found in the grass of the event grounds. A gruesome photo went viral earlier today after being posted to the Electric Forest Facebook page and, from the looks of it, that finger is definitely real.
Immediately following the finding, police were quick to investigate the situation, proceeding to rope off the area and making sure evidence would not be tampered with. Festival-goers were seen gawking at the nasty finger and frantically trying to find its owner.
Not to worry though, the mysterious finger ended up being a hoax. Michigan State Police confirmed to local news that the "finger" pictured in the image is just a "very real looking fake finger."
It's hard to say if the cops laughed or cursed about this one but either way, I would've paid big money to see that reaction. As for the genius behind the prank? That seems to still be unknown but whoever it is, I'm sure they're having one hell of a laugh.
One weekend down and one to go. Let's just hope there are no more fingers.
WARNING: The following photo may be graphic to some viewers.