It hasn't even been a month since Mike Mago dropped his 'Crossing Borders EP', but it has already become crystal clear that the three-piece offering is up there with the very best.
As far as worldwide label debuts go, the BMKLTSCH RCRDS head honcho delivers one of the finest of the year.
After seeing its release on Armada Deep on May 31st of this year, the 'Crossing Borders EP' was picked up by leading music outlet Billboard and took over several of Spotify's biggest dance music playlists.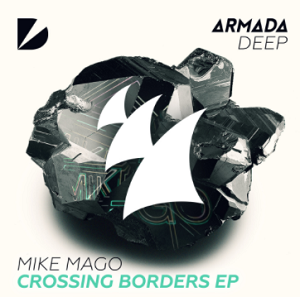 Add to that the more than 1.5 million streams on Spotify alone and the dozens of plays across BBC Radio One, Kiss FM, The Hits Radio, Capital and the rest of the UK airwaves, and it's evident that the 'Crossing Borders EP' picks up where Mike Mago left off with hit singles 'Outlines', 'Deeper Love' and 'Secret Stash'.
Listen to the tracks below.