The queen of Canadian bass-heavy minimal tech, REZZ, today releases her beguiling new track 'Premonition' in anticipation of her eagerly awaited debut album 'Mass Manipulation' which is due for release on 4th August via mau5trap.
'Premonition' arrives in the wake of coveted singles 'Relax' and 'Diluted Brains' At just 22, REZZ, aka Isabelle Rezazdeh, has crafted a musical identity that is without limits, characterised by an ever-increasing sonic arsenal of mysterious and eerie, bass-driven samples.
Collaborating with mysterious newcomer knodis, REZZ has once again delivered a track worthy of the praise previously garnered from tastemakers such as Thump, Billboard and Mixmag.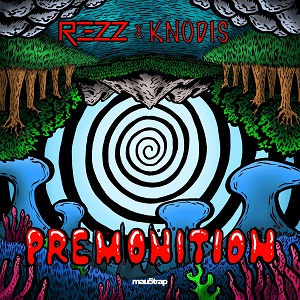 With a driving synth bass-line undercutting a series of minimalistic melodic interjections and her characteristic use of syncopated percussion, 'Premonition' is an enigmatic, otherworldly take on the techno genre and is instantly recognisable as a REZZ production.
Listen the track below.