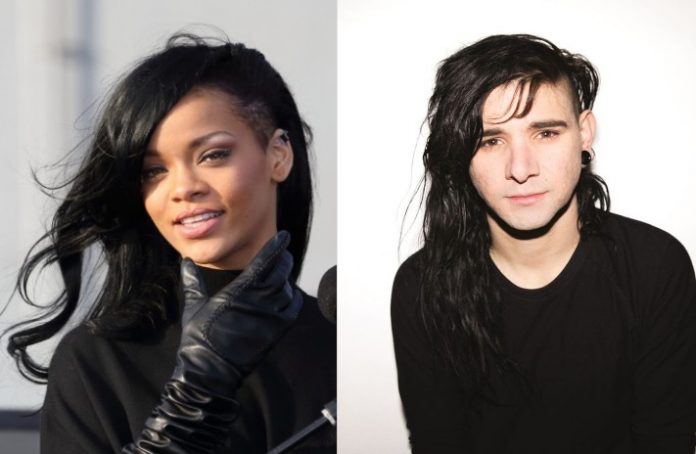 It seems that Skrillex is continuing his new trend of working with big mainstream artists for his new tracks. R&B artist Blackbear recently posted on Snapchat that he had written a new song with Skrillex and Rihanna, and the EDM world has been ablaze with speculation and anticipation ever since.
Though concrete details on the new project are still widely unavailable, Blackbear posted a caption on one of his snaps from inside a recording studio in London to let fans in on the upcoming track. It said, "wrote a song w rihanna skrillex & corporal tonight in london and it v good."
No further details have been provided by any of the artists involved in the project, and neither Skrillex and Rihanna have officially commented on the news.
Check out the picture below.