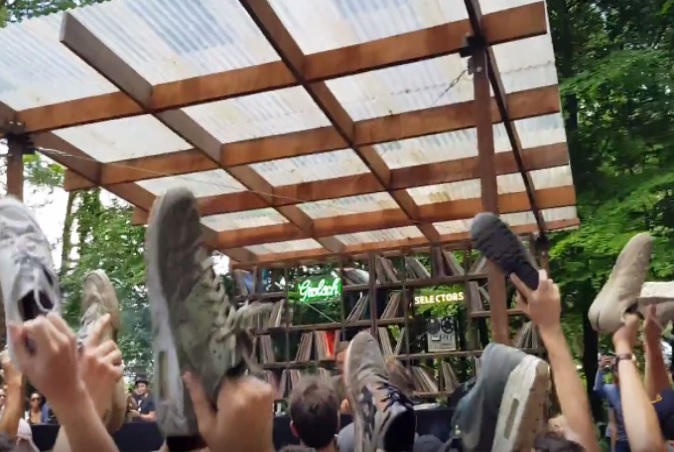 Apparently, this summer's new trend in the EDM world has become the "shoeing" phenomenon.
They have been spotted on dance floors through nightclubs around the world. White, black, yellow, green, Nike, Adidas, you name it they have been "shoeing" all summer long. The idea is similar to a lighter in the air to show an act you approve of their performance.
If you think about it nothing shows so much love than taking off your shoes to show it to your favorite DJ. This is not an easy task. I wonder if people will start taking off their boots off during winter months. But the real question is who are you willing to take your shoes off for? Let us know!
Below is a clip from Motor City Drum Ensamble music festivals to prove just how effective, and funny shoeing be.