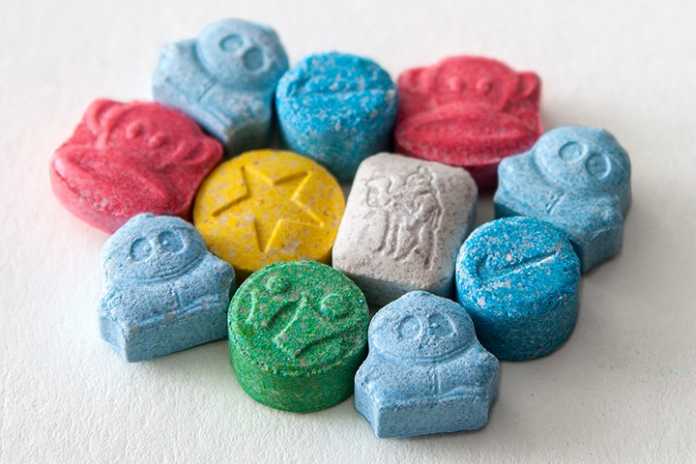 Woodie Louis Ochle, 40-year-old Atlanta promotions company co-owner, has just been sentenced to ten and a half years in prison for distributing thousands of MDMA pills at raves across the Southeast.
The court hearing was finalized earlier this morning when U.S. District Court Judge Madeline Haikala charged Ochle with two counts of conspiracy to distribute large quantities of Methylenedioxymethamphetamine, better known as ecstasy or "Molly." Ochle pled guilty to the charges a few months prior and is currently in custody.
"Woodie Ochle unlawfully enriched himself through an illicit drug network he devised at the expense of young people," U.S. Attorney Jay E. Town stated.
According to the court testimony, Ochle is one of several involved in an organization that distributed MDMA across the Southeastern United States, including Alabama and Georgia. His Atlanta based business, Freakstep Promotions, is dedicated to planning concerts, dance parties and rave events, however, Ochle would also use his company to distribute illegal drugs to attendees.
In 2016, authorities began investigating the large-scale smuggling and distribution of various controlled substances from Europe into the U.S. Soon after on April 7, 2016, two inbound packages were seized by U.S. Customs and Border Protection in New York at the John F. Kennedy International Airport.
Both packages contained 1,000 "Red Supreme" ecstasy pills and were each addressed to two different individuals, Kenneth Howard in Chelsea, Alabama and Jennifer Petitjean in Bessemer, Alabama. According to the testimony, Homeland Security Investigations contacted U.S. Postal inspectors to arrange for controlled deliveries of the packages, which led them to Ochle. He was later identified as the leader of the drug-trafficking organization.
"Ochle is among our worst offenders because his exploitation of a combination of youth and willfulness, underscored by his criminal greed, created both addicts and victims," U.S. Attorney Jay E. Town said. "We have bed space reserved in our Bureau of Prisons for Mr. Ochle and those like him."
Throughout the course of the investigation, approximately 30 pounds of illegal drugs were seized by law enforcement, including 20,000 pressed ecstasy pills and four pounds of crystal "molly."