Despite the "leave no trace" philosophy Burning Man promotes, thousands of bikes are left behind every year after the three day gathering. About 1,000-2,000 Burning Man bikes are abandoned annually across the Black Rock Desert, and this years numbers increased to an estimated 5,000.
This number proved too much for Burning Man's usual charity partners, and a photo of the massive pile of scrapped bikes was posted to social media, with the caption, "please don't leave your bikes at burning man."
While this prompted a lot of shaming from more responsible Burning Man attendees, the bikes will not be a complete loss. The photo served as the inspiration for a group, led by Meg Kiihne, to begin a campaign to recover the lost Burning Man bikes and refurbish them for hurricane Harvey and Irma victims.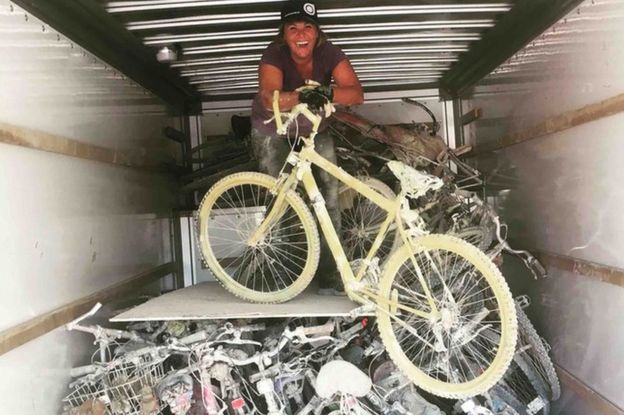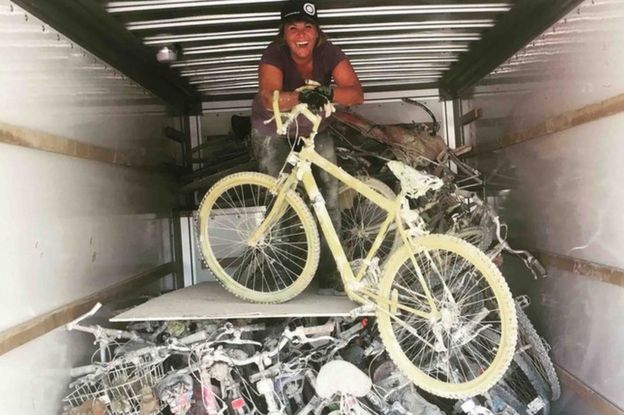 The donated bicycles would then be given to people in affected area to serve an alternate tool to those who may have lose their original mode of transportation due to the severity of the storm.
Kiihne, along with friends, have managed to recover up to 110 bicycles so far, and have started a gofundme page to help cover the cost of shipping the repaired bikes to affected areas such Florida, Reno, and eventually Turks and Cario.