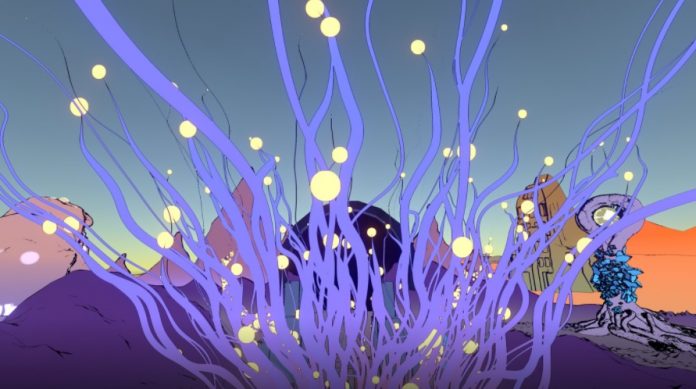 L.A based DJ and producer Tokimonsta (aka Jennifer Lee) has had a lot to celebrate lately.
After winning her battles with some extreme health issues back in 2015, Toki has been working non-stop on her music, and all that effort has paid off with the release of her album, "Lune Rogue." The release is some of Lee's best and surprising work to date, and showcases a new side of the artist with her warm, aching melodies and distinct beats.
To help promote the album, Tokimonsta has partnered with the social VR platform known as TheWave VR to launch an interactive, trippy version of the "Lune Rogue" album to her fans, known as the "Lune Rogue Experience." Supported devices include the Oculus Rift and HTC vibe, however the event is restricted to U.S fans only.
This launch involves a 50 minute multiplayer experience in which the user to mingle, paint with light, and even remix music. After the event, the experience will also run on a loop for others to tune in later as well. The virtual setting will also featured a digitally rendered planet inspired by Toki's "Lune Rogue" album artwork.
This isn't the first time TheWave has created something like this. The company has had four previous events similar to the one created for "Lune Rogue", all with the goal of "..pushing the boundaries of live music in VR."
"Our goal as a company is to help artists create new experiences that let their fans get closer to their artistic vision. The Lune Rouge Experience lets fans literally step inside the album and experience her music in a new, interactive dimension," commented WaveVR's CEO Adam Arrigo.
The "Lune Rogue experience" begins Sunday, October 8th, at 6:00 PM PT.
You can check out more information about TheWave's VR program below: