After unveiling their first collaboration, "Without You," earlier this year, SLANDER and Kayzo return to take hearts and quake dance floors with the second half of their "Dilapidation Celebration" EP on Monstercat.
"Holy" features warbled vocals, stabbing synths and a drum'n'bass influenced tempo that culminate into one wild ride. If you're looking to get the party started and unleash some pent-up energy, "Holy" is your mantra.
The second track off the EP is the yin to "Without You"'s yang, and together they showcase the immense amount of talent that both SLANDER and Kayzo possess as producers.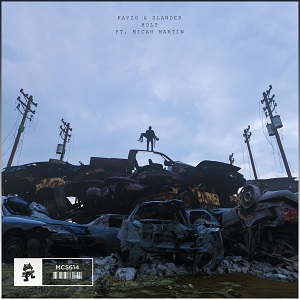 Listen to the track below.