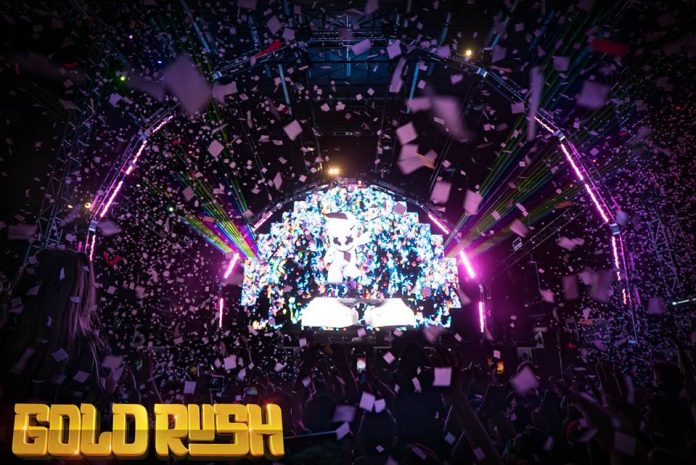 It's been a solid month since Goldrush took place in Arizona and I have to say that I'm pleasantly surprised with how well it went. The stages were huge, the lineup was killer and the Old West theme brought it all together.
Goldrush featured names like superstar DJs Excision, Malaa, Mija, Claude VonStroke Stroke and yes Migos. 'Relentless Beats' decided to up the ante and make Goldrush a full fledged music festival by blending Electronic Dance Music and Rap at a pretty equal amount of artists from each genre.
The days were super hot and the dust got to you after awhile but when the sun went down and the lights kicked on full blast, Goldrush was a sight to see. The stages' LED boards were absolutely superb with interesting designs that blended spotlights, pyrotechnics, and lasers.
The only disappointing aspect of Goldrush was that each stage featured a blend of genres which made it slightly annoying to have to leave one stage to go to another of the same genre. Overall though, I have to say Goldrush was one of the best festivals I have experienced in Arizona so far so I'm excited to see how it goes next year.
Check out the official aftermovie below!