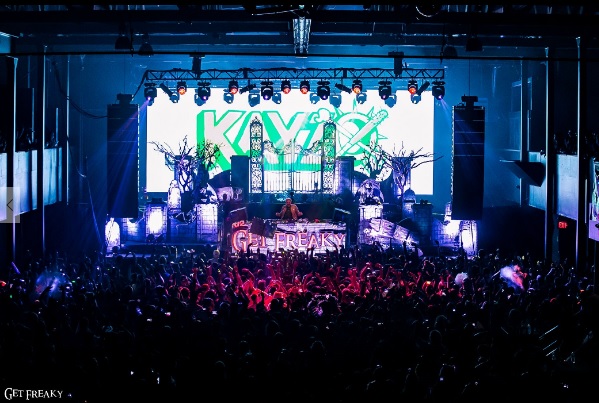 Humans are generally selfish, inconsiderate and destructive, never stopping to take a look around and think about how their actions may affect the people around them. Couple that with general intoxication and the human desire to show off at all times, well then you have recipe for a disaster.
At 'Get Freaky' in Utah, United States, a woman by the name of Rebecca Crawford is seeking out the man who not only caused her physical injury but also derailed her life. A blonde male jumped/ fell somewhere from the VIP section landing on Rebecca Crawford crushing her and causing various other injuries.
"His fall broke my leg, fractured several vertebrae, tore multiple ligaments in my knee, tore my meniscus, badly damaged my ribs and left me with EXTENSIVE medical bills after surgery and a lengthy hospital stay. I had to drop out of school and can no longer work as I am in a back brace, leg brace and cannot drive.
Rebecca shared her story in a Facebook post, explaining the replications of her hospitalization and trauma…
"The person that fell on me immediately ran off. I am left with a long road of recovery and am unable to work. Unfortunately, I am unable to receive proper legal and financial help without the name of the person who fell on me. A police investigation of my case has not led to any information on identifying this individual."
She is now offering $2,000 to the person that can come up with the full name and address of the jumper so that she may seek them out to help with the medical bills. Whoever did this damage to her should be fully responsible for any medicals and face some criminal charges in my opinion. Read her full statement below, and if you have any information regarding the Get Freaky jumper be sure to reach out via this post.