Staying hydrated is crucial to many activities, including hiking, running, and dancing all day at raves or music festivals. Hydration packs are therefore key accessories for these activities, but the design of such packs has been lagging behind what it could be for a long time.
The RaveRunner by GenZ is the revolutionary new hydration pack specifically designed to address the problems with existing options. With a successfully completed Kickstarter campaign under its belt, the RaveRunner is already being hailed as the best festival hydration pack by numerous outlets.
The great innovation of the RaveRunner is that it is designed with the express purpose of solving those common festival pack problems, as well as to have the endurance and durability required by athletes.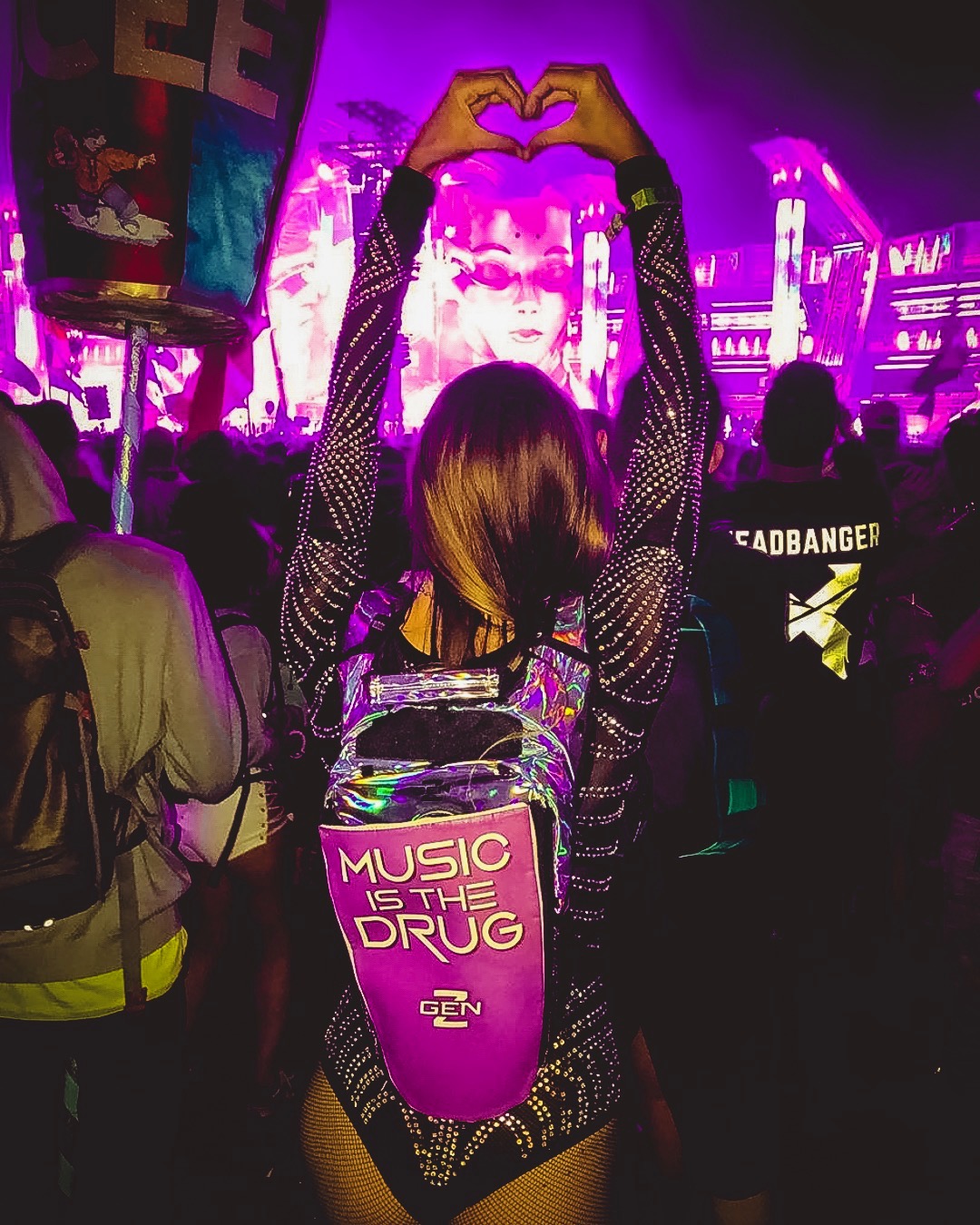 GenZ was founded by 21-year-old Ryan Lange, an experienced festival-goer and runner. In fact, he's the youngest person to run 200 consecutive miles, having completed 238.3 miles in the Moab 240.
Ryan's experience both with attending festivals and running in marathons informed what would ultimately become the RaveRunner design. He noticed that festival-goers were having to refill their packs too often, that packs weren't sufficiently visible at night or easy enough to identify in a crowd, were often too big, and were too vulnerable to theft. He also took queues from the high-end, durable packs he and others used during marathons.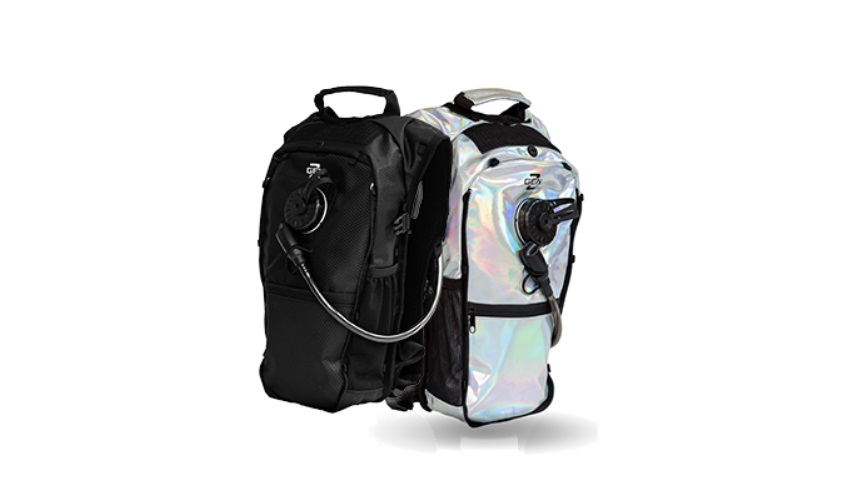 The RaveRunner is compact enough to not get in anyone's way, while being big enough to house a sufficient amount of liquid. It is designed for easier, faster refill to avoid long festival water lines. Wearers don't even need to remove the bladder to fill up, but are rather afforded quick and easy access to the hydration bladder system. And it's designed with comfort in mind; after all, a hydration pack is no good if it starts to chafe or tire you after just an hour or two.
It is also designed to be anti-theft, with its storage compartment accessible through a panel that rests against the wearer's back. With theft at festivals being such a huge problem, its founder Ryan and the GenZ team knew that such a design would be crucial for the next generation of festival hydration packs.
The problem of visibility is solved with a design that easily accommodates adding EL wire and the unique UnderGlow strobe light, while the problem of identification is solved with a uniquely customizable appearance. Read on, as we describe these features in more detail below.
Express Yourself
The RaveRunner's customizable appearance takes the form of what GenZ calls skins. Wearers can have any image they want made into a unique skin that attaches to their pack via zippers. With no limit on the number or variety of skins, wearers can select the perfect look to suit any occasion or mood.
Skins solve the problem of identification, since friends can easily be identified in large festival crowds at a distance thanks to their one-of-a-kind skin design. But skins also afford festival-goers and athletes alike the ability to express their own unique personality and point of view — after all, that's what events like these are all about, right?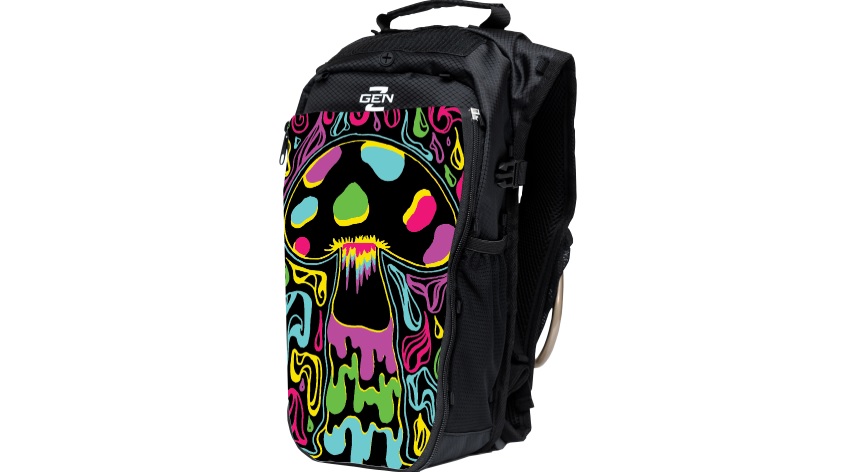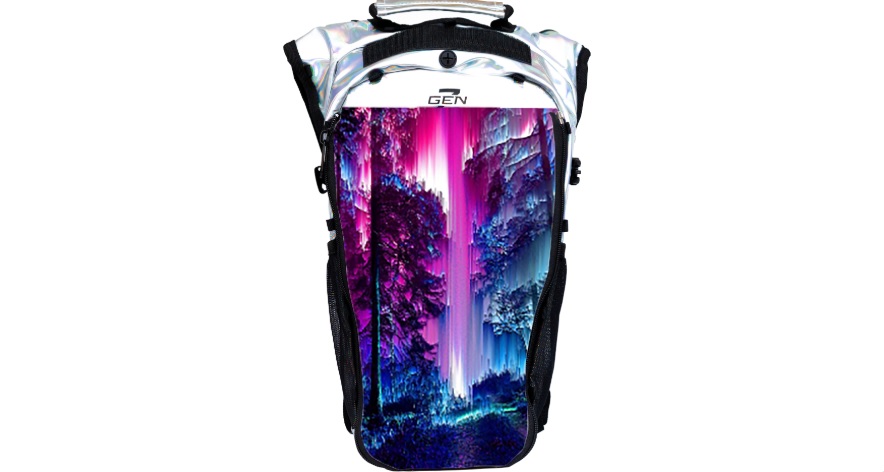 Light Up the Night
The RaveRunner accommodates two different lighting system options: EL Wire and the UnderGlow. Both help solve the practical problem of staying easy-to-see at night, but they're also another avenue for wearers to express themselves and have fun.
EL Wire is, at core, an LED string light, though it's more than just this, being available in a variety of colors and with the ability to control the lights through preset flash settings. Adding and removing EL Wire to or from the pack is simple, so that, like with skins, wearers can select just the right color for the mood or occasion.
The UnderGlow is even more exciting, if that's possible. This disco strobe light easily and securely attaches to the bottom of the RaveRunner, and flashes red, green, and blue to light up dancers' feet. It includes a number of flashing modes, including a sound-reactive mode that flashes to the beat of the music.
Hydration for a New Generation
With the RaveRunner, GenZ really has built a new kind of hydration pack for a new generation of ravers, festival-goers, and athletes. To sum up all the revolutionary features of this great new system:
– Compact design that doesn't get in the way in crowds
– Unique anti-theft pocket system
– Easier and faster refill without having to remove the hydration bladder system
– Easily customize the pack's appearance with unique self-designed skins
– Add EL Wiring and/or the UnderGlow strobe system for even more customization and better visibility at night
– Comfortable and secure, with padded straps to ensure that wearing the pack for long periods is no problem at all
Just one or two of these features in a new hydration pack would make it something to write home about. With all of them combined into one pack, it's easy to see why people are calling this the must-have hydration pack of the year.