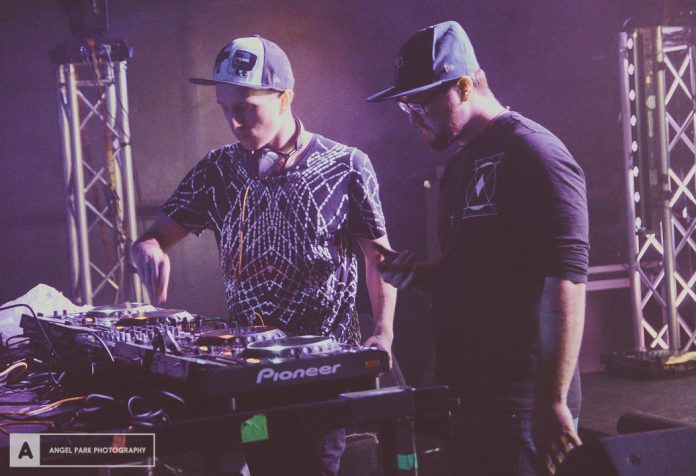 As far as EDM scenes go, Philadelphia has always managed to bring through some of the filthiest dub acts from across the coast.
This city has also seen of the best-come ups in regards to local talent these past few years as well. This past weekend's Vicious show, sponsored by Unlocked Presents, combined the best of those two groups into one memorable show.
Opening the night were local acts Fvgmvnt (Chris May), Luke Luka, Crono, and Alien Fuel. Fvgmvnt warmed up the crowd and went b2b with fellow DJ Luke Luka, getting things started right with their grime and trap-influenced beats. Up after those guys were DJ Crono (Luis Cruz), who revved things up a notch with his wonked up DnB fused tracks.
After Cruz followed an out of this world duo known as Alien Fuel. Producers Sam Steinert and Nicole Centeno serve as the two masterminds behind this great group, and together they just about tore D9 down with their slew of remixes. On top of it all, Nicole even threw in her drumming skills throughout the set, adding a kickass touch to the whole performance.
Finally, Svdden Death (Danny Howland), took the stage, and dove right into one of the heaviest bass sets that I've witnessed in a long time. While Howland didn't have too much to say to the Philly crowd, he made up for it tenfold with his stunning visuals and neck break worthy drops.
With more tour stops scheduled for the next few months, Svdden Death is definitely one producer you will want to keep your eyes out for as he makes waves across the dubstep scene and beyond.