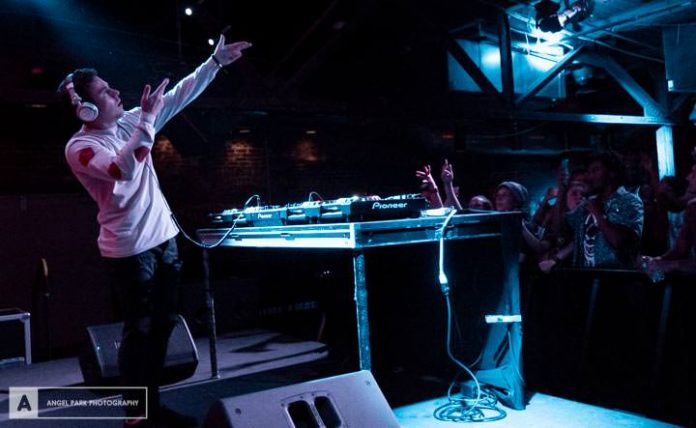 The Foundry in Philadelphia kicked off its memorial day weekend with full force thanks to a bass filled set from dubstep aficionados AFK and Svdden Death.
The two DJs stopped by the city of brotherly love as part of the BZZRK tour, a 24 city, neck breaking show run spanning across North America.
Starting off the evening were openers ACRILLICS and WiKiD, who warmed up the crowd with over two hours of unique trap mixes. ACRILLICS (Andro Mathewson) began producing in 2016 and has since released an EP titled Lost Colors.
Producer WiKiD (Calvin Bailey), is a NJ native and is a current music industry major at Drexel University. Together, these two provided the perfect precursor to what would be AFK and Svdden Death's, bold, sub wrecking performance.
Once they took the stage, it was game over for that rail. Headbangers crowded up front to rage in time with Svdden Death (Danny Howland)'s first few tracks, and things only got rowdier once AFK (Jimmy Blythe), took over alongside him.
The two were all smiles on that stage, occasionally taking the time to goof off between drops. Crowd favorites included AFK's "Boss ft. (Cody Ray)" and the duo's epic collaborative single, "BZZRK." Their set was even followed by a surprise B3B with fellow producer Subtronics (Jesse Kardon), who joined in towards the close of the show.
In short, the BZZRK tour stop in Philly definitely made this year's memorial day weekend one to never forget. Here's hoping we see much more from these rising producers in the future!