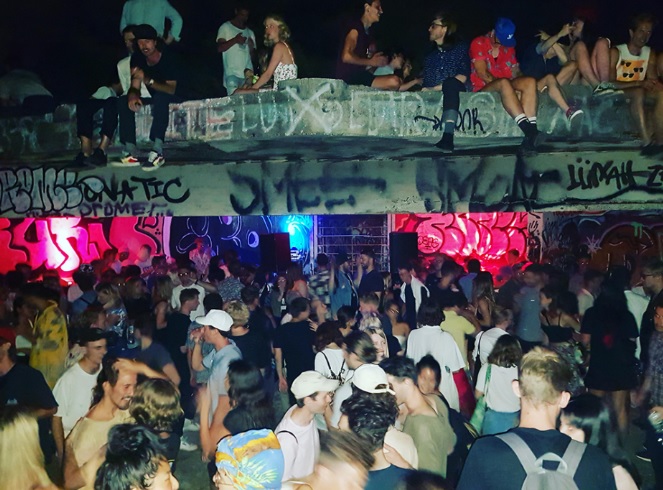 As reported previously, over $6,000 worth of gear was stolen at The XX's afterparty in Sydney this past weekend.
Hosted by local label Siberia Records, the 'S3cret d00f part Deux' event was hosted at a secret location after The XX's show at The Domain on Saturday night. The party featured bandmembers Jamie Smith and Romy Madley Croft DJing along with Warpaint's Stella Mozgawa and Jagwar Ma's Jono Ma.
While the celebrations were going down, someone, or multiple people, managed to take off with around $6,000 worth of gear, including decks, headphones, lights, and a mixer.
Organizers of S3cret d00f part Deux released this statement via their facebook page:
"THANKS SO MUCH FOR COMING LAST NIGHT. ONE OF THE BEST!! SMALL PROBLEM THO.. In the early hours of this morning (around 6.30am) someone STOLE our CDJ'S, MIXER, HEADPHONES AND LIGHTS 🙁 over $6000 of equipment. It was a pretty much free party (we sold 10 tickets and let everyone else come for free). over 400 people came.
Jamie XX, Romy XX, Jono Ma, Stella Mozgawa, Caius Pawson, Daniel Stricker, Jimmy Sing all played for free. If we would have charged normally for a party like this the ticket price would've been tons.. We lugged equipment for 2km (and outta there this morning across a live rifle range)."
They then included a link in hopes of raising money for the lost gear:
"It would be super SUPER amazing if you came, or felt inclined to help to please pay a nominal ticket price amount of $15 to $20… Not only will it help us this time, but it allows us to keep doing these parties. Please help."
Anyone interested in making a donation can do so via Paypal to strickerds@gmail.com