Occasionally, you come across a record so infectious you can't wait to tell the whole world about it. Such a record is 'Animals (Raw Love)', another brilliant offering from HEREN.
HEREN now drops what is quite possibly his strongest work to date. 'Animals (Raw Love)' is a record that sounds in the early signs of Spring & Summer & has all the promise of a future sure-fire player.
From the trademark HEREN production elements, though to the topline & vocal delivery of Bearoid – one thing's for sure, 'Animals (Raw Love)' is a record that's set to blow globally in the weeks & months ahead & is the latest chapter in HEREN's musical journey.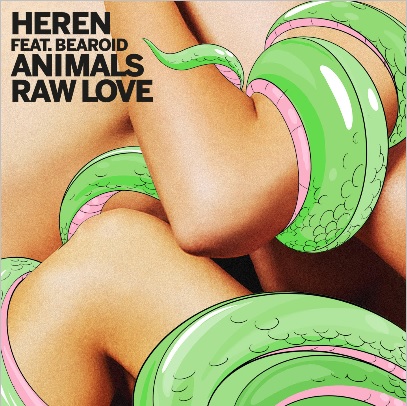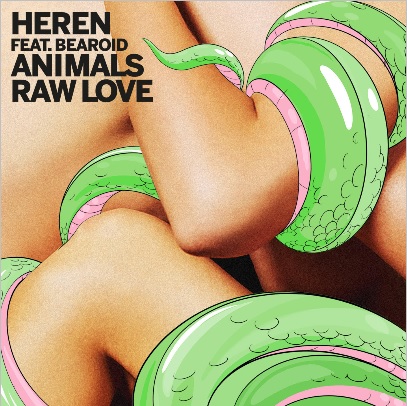 HEREN is an artist that needs little introduction, as the producer returns hot off the back of a number of recent club & radio cuts – with each picking up a multitude of dancefloor & airwave love along the way.
A former member of dance act YALL, his breakthrough came when the groups single 'Hundred Miles' became a viral hit with over 200 million streams worldwide, thanks partly to a TV campaign by fashion brand DESIGUAL, which led to a series of #1 chart positions worldwide.
A producer that's naturally gifted, HEREN's talents can be found across releases on world re-nowned & respected labels that include Ultra Music, Universal Music, Sony Music & Yoshitoshi.
Having also previously worked with artists including Deep Dish's Sharam & Dragonette, HEREN has repeatedly displayed raw underlying talent & in recent times, has been fully focused on developing his now trademark sound. In addition, HEREN's work as a remixer has led to re-edits for artist tracks such as Mord Fustang 'The Electric Dream' & rising talent Gelab's stirring anthem 'Ready or Not' – which was released on Aftercluv (Universal Music).
Securing love from a number of leading DJs, he can also count the likes of Sam Feldt, Oliver Heldens, Kaskade, Thomas Gold & Lost Frequencies as supporters to date – along with picking up a plethora of global radio love.
Listen to HEREN's track 'Animals (Raw Love)' below !