Steve Angello will release his new album 'HUMAN' on April 27th via Size / AWAL Recordings.
The album, a result of a life changing event which happened to Steve Angello, features 21 tracks and displays the vast range and dynamism the Grammy-nominated producer is capable of. It features Pusha T, Barns Courtney, T.D. Jakes (one of the USA's biggest preachers) and many more.
Highly conceptual with biblical intonations, 'HUMAN' is a three part series chronicling the stages of Angello's life: Genesis, Inferno and Paradiso. Steve designed the album in an unconventional manner to mirror his live show. 'HUMAN' follows his first album, 'Wild Youth,' which debuted at #1 on the iTunes dance chart in over 42 countries.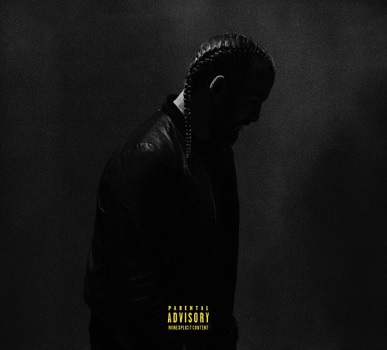 One year ago, Steve lost himself, along with the hope and love he had for his art and music. He walked away music and moved back to his home of Stockholm, completely incapable of creating art.
Ready to leave it all behind, one day, he stumbled into a church where a priest welcomed him and he sat for hours, experiencing a deep spiritual awakening. He found peace within himself. He then set to make art on his terms, free of expectations to make a "hit" or meet sales numbers. This album is Steve in his purest, most vulnerable form.
Here's what Steve had to say about his new masterpiece:
"HUMAN is a concept album that I love. No compromise, unfiltered, and straight to the point. It was rewarding to be able to express this piece of me. After months of disconnect I felt I had to change the way I made music, change the way I thought of music and the way I felt about music. First step was to reinvent my live performance and to do that we changed the whole way we presented the art-form we all loved unconditionally " 
Full tracklisting for 'HUMAN' below:
1. Rejoice (feat. T.D. Jakes)
2. Breaking Kind (feat. Paul Meany)
3 Flashing Lights (feat. Highly Sedated)
4. Glory
5. Grace
6. Are You (feat. WDL)
7. 21: (x The Procrastinators)
8. Lord
9. Wanna
10. The Kiss
11. God
12. I Know
13. Freedom (feat. Pusha T)
14. Fire
15. Heroes
16. Shifter
17. Paradiso
18. Dopamine (feat. Barns Courtney)
19. Break Me Down
20. Eros
21. Nothing Scares Me Anymore (feat. Sam Martin)
'HUMAN' will be released 27th April via Size / AWAL. It is available for pre-order now, with 7 tracks available immediately via link.