Los Angeles-based trio The Glitch Mob, comprised of Boreta (Justin Boreta), edIT (Ed Ma), and Ooah (Joshua Mayer), have become one of the worlds' most beloved live electronic acts, and are set to take their talents overseas April 2018, having already sold out shows in Paris, London and Berlin.
Ahead of their cross continental journey, the LA-based group have released a stunning remix from Canadian DJ and producer Isabelle Rezazadeh aka REZZ. The rising star has taken the industry by storm with her ground-breaking releases, notably snatching up the crown as Billboard Dance's Breakout Artist in 2017.
Her interpretation of The Glitch Mob's track 'I Could Be Anything' (Feat. Elohim) is nothing less than astonishing. A distinctive bass drum permeates the intro of the cut, ultimately intertwining with Glitch Mob's core production and Elohim's hovering vocals. The track moves effortlessly toward an analog heavy drop that is sure to captivate listeners across both distict fanbases.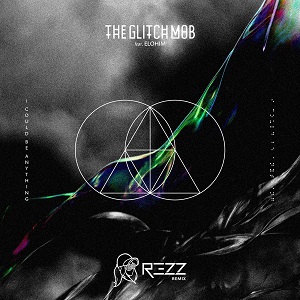 'I'm a fan of both artists [The Glitch Mob, Elohim] & when I was sent the original song, I wanted to give it my own twist.' – REZZ
'It's an honor to present the REZZ remix of our new track with Elohim. We are big fans of REZZ — there's a natural harmony between our sounds. The music speaks for itself.'
– The Glitch Mob
Watch the video below.