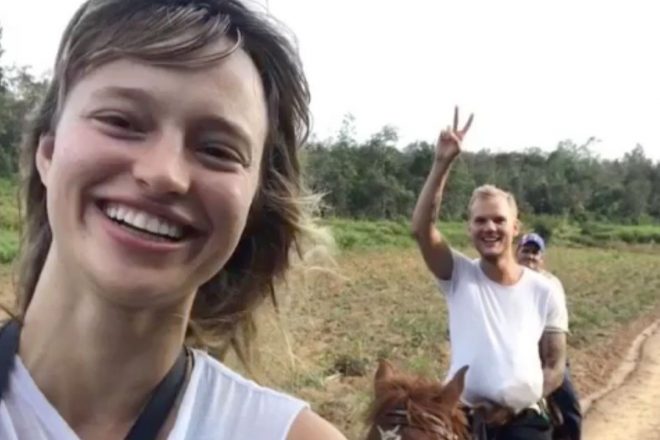 The world is still swimming and swirling with the loss of the Swedish EDM DJ and producer, Avicii a little over a week ago. He stopped touring in 2016 and all but vanished from social media's blinding spotlight.
We recently just got news of his once secret relationship with a Czech model by the name of Tereza Kačerová. She posted pictures of the her and Avicii along with her son on social media following his death along with a letter.
"The first couple days I harassed your friends (are they SURE IT'S REAL?!, demanding proof, WHERE ARE YOU NOW?) and googled articles to read that they had it all wrong. Every time I saw "RIP" and "Avicii" together in one sentence or an end date to your life, I felt shock all over again.
When I saw they had changed your Wikipedia bio from "is" to "was", I sobbed. I'd stare at it for minutes at a time, trying to decipher why it says that you died on April 20, 2018. It didn't make any sense."
Tereza continues on in the lengthy and candid letter, detailing intimate moments between the two as well as her son from a previous relationship, Luka.
"I was always very set on keeping our relationship private because I wanted it to be OUR and ours only and wanted no part in that madness. But I thought, if I'm going to share this with the world, it will be when I'm pregnant with our child. Ohhh how that plan went awry." 
"I used to tell you that I would keep you forever," her letter continues. "And thought what a big word "forever" was. But now "never" seems so much bigger. I called you a baby angel. Little did I know how soon you would become one."
The letter is long and spends much time detailing the plans they had for their life together. It seemed as though they had a long life planned, so it is sad to hear that he went to soon.
See Tereza's full posts below.