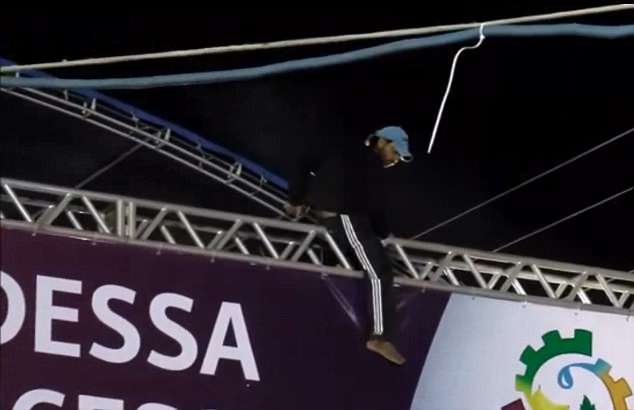 Sadly we once again have received word that a not too bright festival goer in Brazil had a fatal accident.
At Festa da Uva in Brazil, an intoxicated man decided to take it upon himself to get a better view of the show. The 32-year old Daniel Guedes climbed the scaffoldings to one of stages which prompted the music to stop and security to be called.
Lead singer Raniery Gomes reportedly told his band to stop playing and urged the man to come down, saying "Get down from there man. My brother be careful."
As the man continued to climb, his back made contact with high-voltage cables which exploded and killed the man. The festival was immediately shut down and canceled for the remainder of its last night.
Watch the video below!