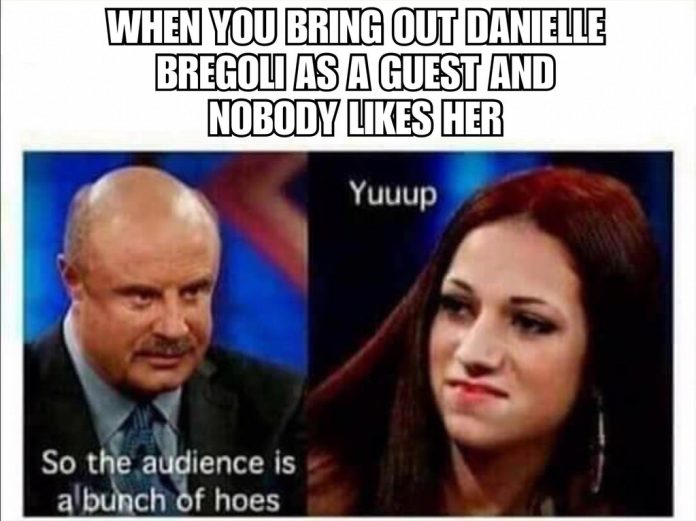 EDM's biggest trolls descended upon the Las Vegas Speedway on Saturday, prepared to strike again. For those who aren't familiar, Yellow Claw has a record of giving everyone the finger and doing what they want.
Their mixtapes feature a voice over calling out "all the emo ass DJ's" of today's generation. Last year at Electric Daisy Carnival in Las Vegas, Yellow Claw fueled the mockery that was DJ Khaled's performance.
This year they took it even one step further and brought out Danielle Brigoli, aka Bhad Bhabie, aka the "Cash Me Outside" girl. It's safe to say that the reaction from the crowd was less than favorable. Everyone immediately stopped dancing and looked on in disbelief. Then the booing started.
While she may have found a following in hip hop and rap she has still remained a symbol of distaste in the electronic world.
Check out some of the videos below!
Did anyone else make these faces when yellow claw brought out that catch me outside girl on stage???? Everyone was booing her so bad 😩😂😂😂😂 pic.twitter.com/ZDpjcYYcT5

— Kay ♡ ‿ ♡ (@kaylacheyannee) May 20, 2018
Lmao I did!! 😂😂 pic.twitter.com/p2tysE30uu

— Katie (@katieetr1) May 21, 2018