Franky's remix oozes ethereal beauty – perfect for those twilight set moments. Delivering a one-two punch, Rizardo also serves up a late night club weapon in the form of his 'Acid Mix'.
Rounding out the package is a groove-swung 4/4 remix from burgeoning Sydney artist Kormak, and a funk-filled mix from fellow Aussie Hawksburn.
Following on from the release of 'Struggle', Berlin-based DJ and Producer, Tinush can now reveal the first of four official remixes on Sydney imprint Astrx .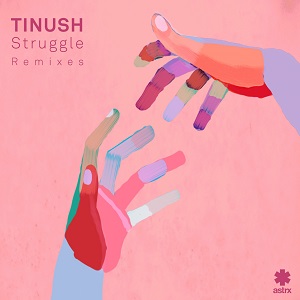 One of Holland's finest exports, Franky Rizardo, serves up his Sunset Mix of 'Struggle' – following BBC Radio 1 support from Pete Tong.
Listen to the track below.
See below for the remix release dates: 
29th June Tinush – Struggle (Franky Rizardo Acid Mix)
6th July Tinush – Struggle (Hawksburn Remix)
13th July Tinush – Struggle (Kormak Remix)