More than 300 festival-goers have been injured nine of them seriously after the pier they were on collapsed into the sea during a music festival in Vigo in north-west Spain.
The incident happened close to midnight as the Mallorcan rapper Rels B was about to begin his performance at O Marisquiño festival. Most of the injuries were fractures and head wounds as festival-goers fell several feet to the ground. Some fell into the sea.
In a statement, the organizers of the festival said that they "deeply regret the accident" and that the area in question has been sealed off to allow experts to determine the cause of the collapse."
It added that the O Marisquiño concerts "met the security conditions required by legislation" and that organizers were available to speak with authorities as needed."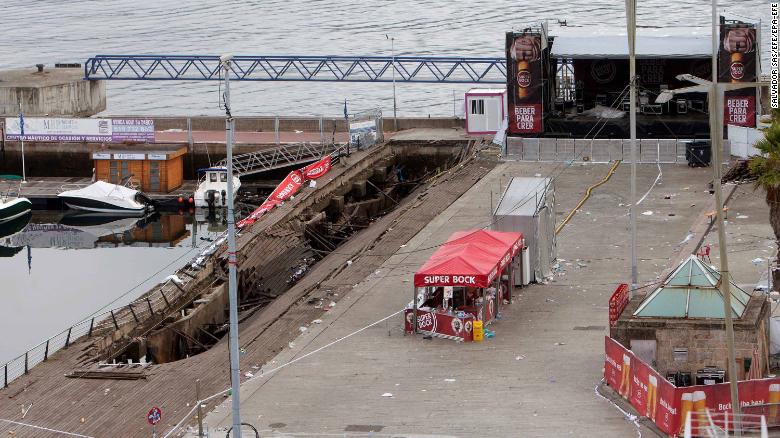 Alicia Ulloa, 19, who was at the festival, told the website El Confidencial: "Suddenly everyone disappeared and everyone was trampling on everyone else as they tried to escape.
"I was with a group of friends when the people beside us fell, as though something had dragged them down. It's a miracle it wasn't worse because the concert had just begun and lots of my friends hadn't arrived yet."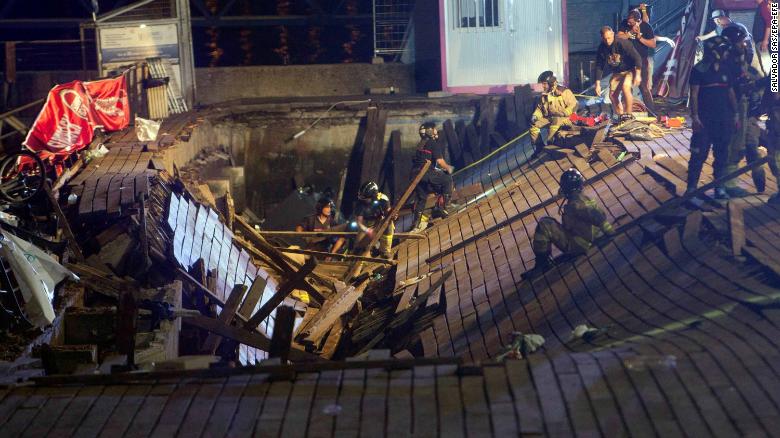 A total of 313 people were injured, nine of them seriously with broken bones requiring hospitalisation, the regional health minister in the northwestern region of Galicia, Jesus Vazquez Almuina, told local radio.
Watch the videos below!
#SUCESOS | Más de 300 heridos tras desplome plataforma de madera en el Puerto de Vigo en España los hechos ocurrieron en el concierto del festival musical 'O Marisquiño'. 👉https://t.co/0szOMnqIbg pic.twitter.com/h2v0PHhGh2

— NOTIRIVAS (@NOTIRIVAS) August 13, 2018
WATCH: The moments just after the collapse of a pier during the festival "O Marisquiño" in Vigo pic.twitter.com/lgUPbYROlz

— euronews (@euronews) August 13, 2018