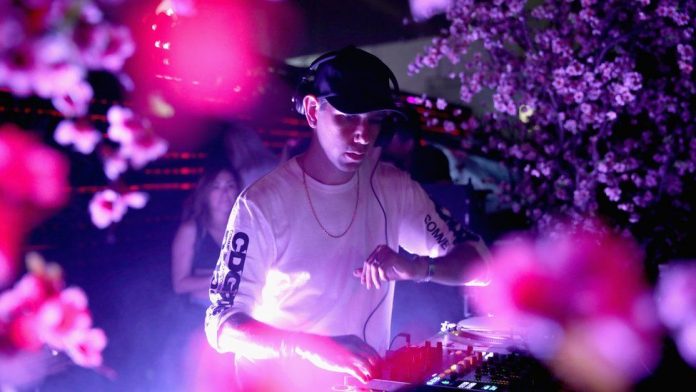 Just as the name suggests, Tiga's new party concept, 'No Boring Records', was curated with an oath to never play a boring record. The first to experience a night of sensational tunes only will be revellers heading to Brunch in the Park, Barcelona and Brunch Electronik, Portugal.
On September 9th, Tiga will take over the Brunch in the Park stage, bringing The Black Madonna & Midland with him. Brunch Electroctonrik will showcase Tiga and underground hero, Seth Troxler B2B on September 16th.
Crowds can expect to experience the incredible synergy between the DJs – the same energy that birthed the 'No Boring Records' concept when Tiga & Seth played B2B for 6 hours at Sonar last year and the pair both agreed not to play one boring record.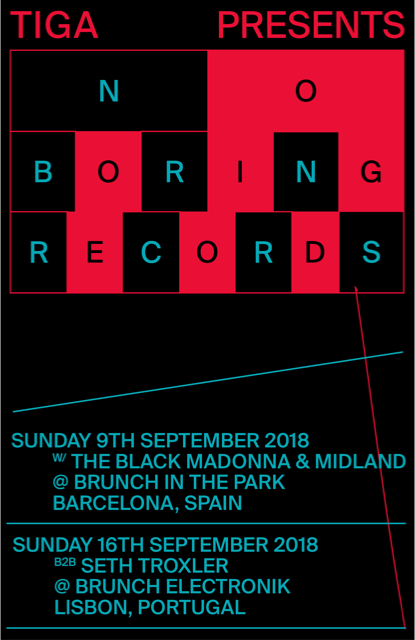 Here's what Tiga had to say about his tour:
"I admit, on occasion, I have played boring records. I try not to, but they sometimes sneak in. So I decided to start a party series where the criteria is simple: NO BORING RECORDs. Only the best, the most exciting, the ones you never get to play or think you can't play.
I know that sounds obvious, but it's not as simple as it sounds.  I've hand-picked some DJs who I think are up to this challenge and a venue, Brunch, where the stage will be properly set vibe-wise. Prepare to not be bored at all."
The tour news comes just after Tiga dropped the "HAL EP", a collaboration with Kölsch. The fresh new EP is comprised of 'HAL' – previously released as a single & regularly featured on BBC R1 dance shows, championed by Annie Mac, Pete Tong & others – as well as 'First Blood' and 'Still So High'. Critically acclaimed by DJs, fans and media alike.
9 SEP, BRUNCH IN THE PARK, BARCELONA: TICKETS 
6 SEP, BRUNCH ELECTRONIK PORTUGAL: TICKETS