Returning to the Burning Man gathering this year were thousands of ShiftPods, the dust-proof and heat reflective tents. The tents look amazingly futuristic and seem to be the new standard for desert camping.
Like I mentioned earlier, there were around 2000 of these things scattered throughout Burning Man campgrounds. The ShiftPod will cost you around $1,300, and it's probably worth every penny. A major reason why its become so popular is because it's so user-friendly. The tent can be set up by one person in about 5 minutes, loads of space inside and is weather resistant.
The ShiftPod 2 is the newest edition of the company's tent options and is the Advanced Shelter Systems model. It was originally created by Burning Man attendee, Christian Weber to answer to the terrible weather on the playa.
During the hottest part of the morning, the inside of the ShiftPod will be cool. This allows you to sleep later into the morning at avoid the heat. The company is now a multi-million dollar company.
For the massive Electric Daisy Carnival festival in Las Vegas, Insomniac purchased 3,000 ShiftPod 2's for their camping attendees. You are starting to see them pop up at most of the big camping festivals like Coachella and Further Future. Having this can change your entire camping experience.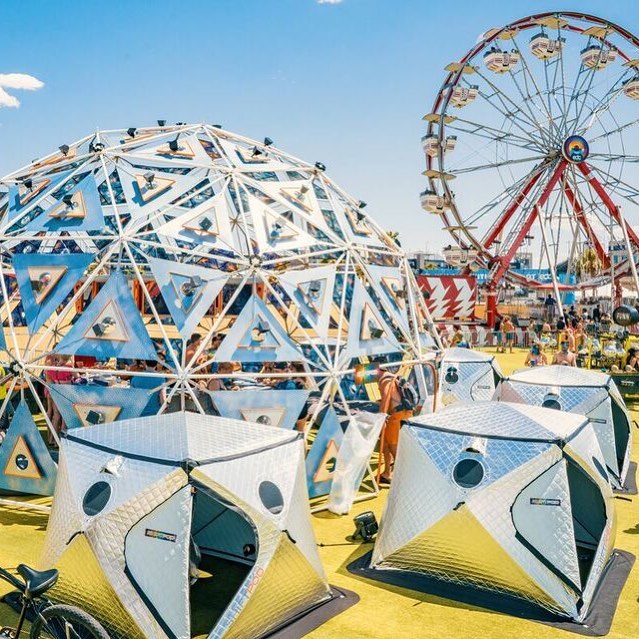 Check out the ShiftPod video for EDC Las Vegas below.