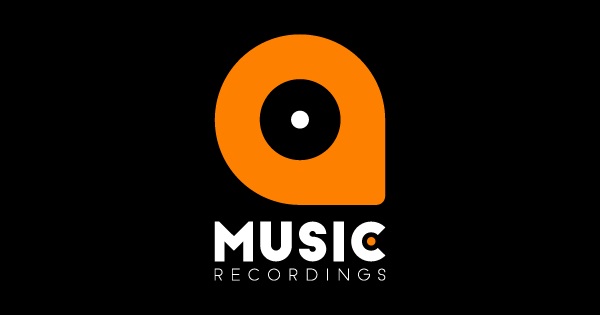 An independent record label founded in 2016, by platinum-selling producer & sound design graduate Otto Orlandi, O Music Recordings continue to amass worldwide plaudits on account of a flurry of high-quality productions, staying true to the label's ethos of upbeat and infectious mainstream pop/dance music.
Based in the heart of Milan's financial district, O Music Recordings pair classic Italian style, with slick releases that are designed to resonate broadly, with their global fanbase. With O Music's first release, the imperious 'Don't Miss You' (featuring Melanie Fontana) amassing over 2.6 million Spotify streams (entering the Top 200 in Italy), the track then peaked at number #7 in iTunes Italy for 55 consecutive days, cementing the label's foundation for future success and musical direction.
With the single supported by Marc Eteson in his Hakkasan Las Vegas set, it went on to achieve seven days at top spot in the Nexus Radio chart, edging out productions from the likes of Tiesto & KSHMR.
Teaming up with Sony Music on several releases, O Music Recordings place a heavy emphasis on quality over quantity & 'Don't Miss You' was followed by three more slices of O Music trademark electronica, firstly 'Volcano' Ft ADN. The release saw Otto Orlandi work closely with Adien Lewis – better known as ADN (ft. on Sebastian Drums – 'Jump On It') & the song was penned by legendary Curtis Richa.
Curtis has been responsible for writing/producing albums that have sold in excess of 28 million units worldwide & has also worked with artists including Jennifer Lopez, Rihanna, Joss Stone, LL Cool J, Deborah Cox, Craig David and many more. Closely behind, dropped the applauded 'Seven Days', as Melanie Fontana returned to the label & the single has now notched up close to 1 million streams.
This was then followed by the mighty 'Fever' – which saw Otto collaborate with RAYNE & Karmello on another highly anticipated single. Ron Geffen, aka RAYNE is a multi- talented producer / artist hailing from New York & Karmello is co-founder, lead singer in the band Wild Planes & their collaboration was met with rapturous praise.
The irresistible floor-filler 'Oddest Goddess' (featuring 'Hussle Girl' label owner Ayah Marar, who featured on Calvin Harris' huge hit 'Thinking About You' – over 115 million Spotify streams), dropped next, seeing Otto Orlandi work alongside The Chordz & with the success stories continuing to flow – O Music's track record places Otto in a unique position of influence and authority.
The Italian producer's recipe has proved to be a simple but effective potion; a good helping of adaptability and sprinkling of talent, together with a staunch belief in his own mission statement – never waning from the label's own signature style.
Helping O Music Recordings to amass a loyal fanbase, who understand exactly what the label stands for, quality dance music for a wider audience, Otto's latest hit – 'Don't Give Up' featuring widely acclaimed songstress Molly Marrs – further solidifies O Music's standing as not just a key player in the label world, but also in the list of dance music brands as a whole.
With the label relentlessly surging forward, the imprint continues to adapt, evolve and pave their own way in an industry, where few early endeavors have made such a meteoric impact, in a relatively short space of time since their launch. It's an approach that continues to put Otto and O Music Recordings a step ahead, resulting in inspired release-upon-release & providing artists with personalized artist management and promotional services, to push them to the next level, including:
PROMO CAMPAIGNS: Delivering a bespoke/specialist-service, to promote your music to the world's leading DJs and global radio stations. Additionally, helping artists get featured in key music blogs & leading online industry magazines.
GHOST PRODUCING: O Music offers an extremely experienced team of writers, with the focus on delivering top-notch productions. O Music also offers a mix of leading ghost producers, who are currently working various projects for A-list artists & record labels.
LEGAL CONSULTANCY: Their specialized attorneys assist artists, producers and industry professionals in making informed business & legal decisions, ensuring sound advice at every step of your career.
MIXING & MASTERING SERVICE: O Music's revered audio engineers can lift your productions to the next level, providing the best recording technology and environment, to harvest the full potential of your tracks.
Continuing to make ripples in the waves of the dance world, O Music Recordings' continue to champion their innovative and forward-thinking approach, heading into 2019 and beyond.