Swedish DJ and producer Salvatore Ganacci has shared the video for his new song 'Horse' out today on Skrillex' label OWSLA. Salvatore's name has spread like wildfire throughout electronic music for his unique carefree and energetic performances across the world.
The flamboyant artist blew up the internet when he first went viral after his Tomorrowland set last year, and now he's back on our screens with his happy-go-lucky energy and a more serious message against animal cruelty.
The 'Horse' video shows an animal-whispering Salvatore on a mission to save his furry friends as he sweeps away into the sunset inside the safe haven of a gigantic vegan loafer.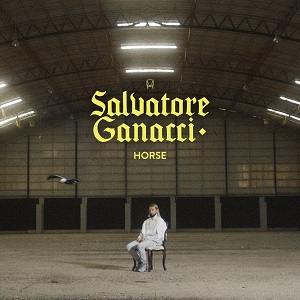 Salvatore will make his EDC Las Vegas debut this May along with two performances at Intrigue Nightclub at the Wynn Hotel, plus dozens of festivals in Europe this Summer including Electric Love Festival, Neversea Festival, Airbeat One Festival, Parookaville and New Horizons Festival.
Mixmag called Salvatore's performance 'pure genius' as they described the DJ 'twerking, rolling around, [and] throwing himself across the stage', while Billboard states, 'Whatever moves you think you've got, they've got nothing on Salvatore Ganacci.'
Watch the video below.