One of Brazil's hottest dance music exports Cat Dealers are back, teaming up with their Mexican counterparts Artelax to unveil 'So Sexy', a bouncy dancefloor destroyer – out now on all streaming platforms.
The Rio de Janeiro natives hit the ground running this year, with two highly coveted collaborations and a remix of David Guetta's 'Titanium.' Showing no signs of slowing down, the brothers have enlisted the production talents of Artelax for this boisterous offering. 'So Sexy' is no passive number – from the offset the repetitious lyrics paired with an intensifying air raid siren confirm its worth for festival season.
The refrain quickly drops into a wonderfully chaotic bass driven house beat with high-pitched synths and whistles emulating the sounds of a pulsating dancefloor. Elements of Artalex's slightly heavier production style leave their mark as the cut sonically growls and murmurs with it's hard hitting kicks and twisting bassline, making for a gritty and dynamic offering.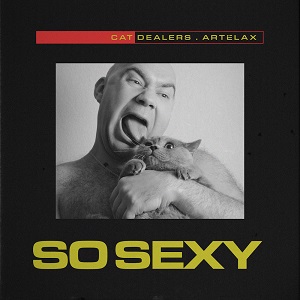 Cat Dealers' first track of the year, 'Gone Too Long' was widely received in the dance music community, garnering well over 7 million streams since its release and no doubt stimulating the creative flow in the conception of 'So Sexy'. Whilst busy behind the production dials, the brothers have also been juggling a multitude of global shows and festivals, ensuring that 2019 grows to hold more milestones.
Listen to the track below.