Providing a platform that allows people to step out of reality for a bit is the constant underlying goal of organizers of music festivals across the globe. Life can be difficult, and real-life escapes in fantasy type settings are a great way to counterbalance the weight of it all.
Taking things above and beyond the next level is the realm warping, Les Dunes Electroniques, which will take place a little later this year in Tunisia, near Neftan in One Jmel.
The event will be held where the original Star Wars series was filmed, and the setting is Luke Skywalker's hometown Mos Espa in the films. This is going to be an event for the ages in an unmatched rave location.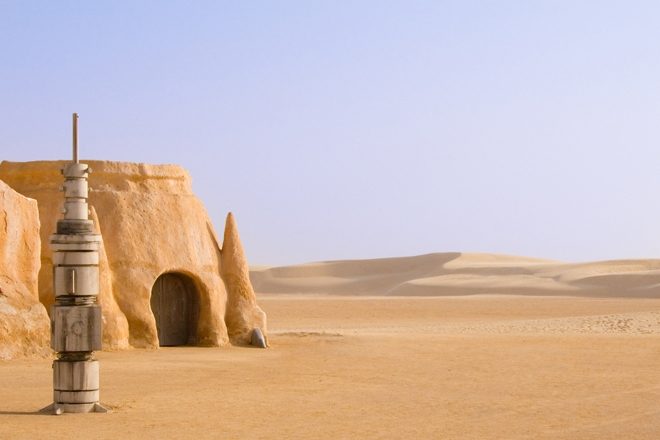 The event originally took place in 2014, and prior versions of the event were very successful. Event planners took the last three years off, so fans and enthusiasts are rejoicing at its return. The return of the rave to the Star Wars set will take place September 21st-22nd, and it will host thirty of the hottest acts from Tunisia and the international underground dance music scene, for thirty non-stop hours of musical bliss.
Star Wars and dance music fans will get a chance to get lost in the fantasy setting while experiencing incredible music with a backdrop consisting of sand dunes and Tunisian style domed houses to feel like they are in a different place in space and time.
The line-up has yet to be released but if past years are any indication of the level of talent that will rock the party, attendees are in for a treat. Tickets are on sale now for a fee of 38.24 £, and anybody that can make it to the event should definitely not miss it.
Stay tuned for more details about the lineup. Click here for tickets.