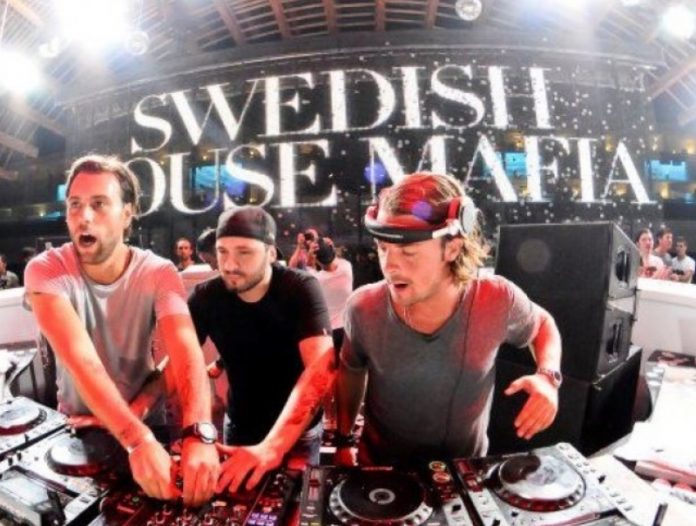 After disbanding in 2013, a gash was left in the electronic dance music world by the legendary Swedish House Mafia, consisting of Sebastian Ingrosso, Steve Angello and Axwell. After reconnecting onstage at Miami's Ultra Music Festival in 2018, and later making announcements that new music and a 2019 world tour was something that fans could look forward to, the gash seemed to be all patched up. Fans across the globe all have been stirring in anticipation for their opportunity to see the music moguls live and in action. Following a last minute cancellation at ULTRA Korea, and a no show from Ingrosso at his scheduled set alongside Angello at XS Las Vegas just days before, it seems as if the stitches might have bust at the seams.
It is not clear if the stitches will need a full makeover or just a few sutras to hold it back together, but there is not much indication from the dynamic music group or their team about the day of the event cancellation at ULTRA Korea, just hours before they were scheduled to perform.
Swedish House Mafia took to Facebook to announce the cancelation but did not state an exact reason for it. The Facebook post was only available in select regions leaving many fans clueless about the mishappening.
While the fans were certainly let down from the no-show, Ultra was left holding the bag. Without much-advanced notice, the ULTRA team did not have time to replace the headlining act on the closing day of the event. Despite their best effort, the stage was silent during Swedish House Mafia's scheduled block. Because they were unable to fill the slot, ULTRA has announced that they will be giving refunds for the Sunday portion of the event.
On Facebook ULTRA announced that "Those who purchased 1-day tickets for Sunday, June 9th will receive a full refund, and those that purchased 3-day tickets will receive a partial 1/3 of the total price. A refund request form will be available on our website in the coming days and completion of this form is required in order to receive your desired refund." Read the full announcement below.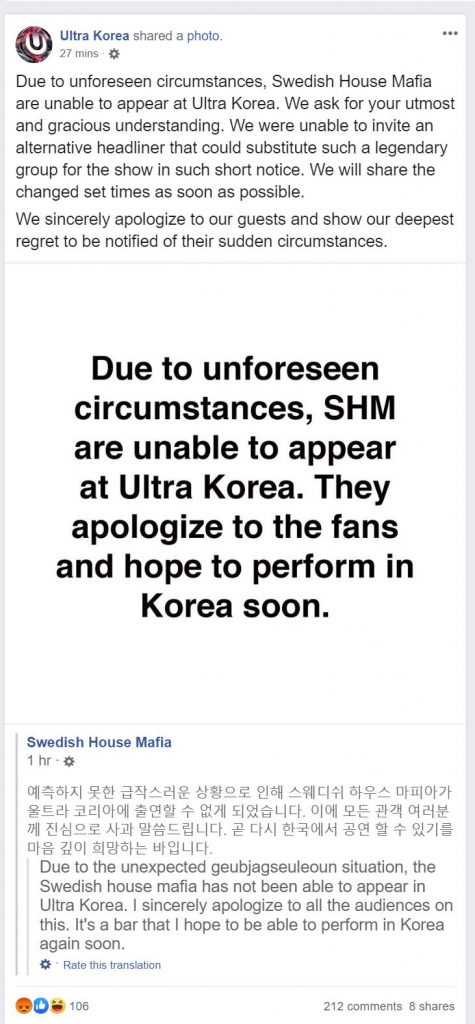 Swedish House Mafia has been dominating the headlines since they reunited, and hype has been building around them for quite some time. While their tour has been successful at their stops in Stockholm and Mexico City, the last minute cancellation of their first major festival this year is an indication that there could be some internal discord amongst the trio.
It is hard to say that there definitely is turmoil amongst them, even superstars get sick or have personal issues, however, the cancellation just hours before they were scheduled to perform is a pretty bold statement that will end up hitting ULTRA in the pocket pretty hard.
Representatives from their team have yet to make an announcement about the cancellation. Stay tuned for more details as the story unfolds.