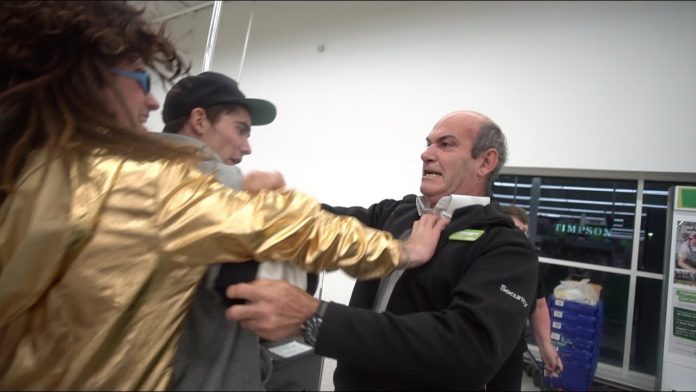 Following an incident in September of 2018 that occurred during an impromptu rave at an Asda supermarket in Portsmouth, and an altercation that stemmed from it with the security guard on duty at the location, Youtube prank star Discoboy has been convicted of assault for his involvement in the occurrence.
The popular social media disco king, Lee Marshall, grew his online presence by setting up mobile discos in public places. He has gained a massive following over the years and has hundreds of thousands of Facebook fans and subscribers on his Youtube channel. The happening at the Asda supermarket started when he and 8 colleagues stormed the supermarket in bright clothing and wigs and started to rave.
Security on duty allegedly "went mental" when the group started the party and rushed the group immediately. They were kicked out of the store and the altercation spilled into the parking lot. The police were called to the scene and Discoboy was charged with assaulting the night manager. The whole incident was recorded on video by his team, and Marshall does not feel like his punishment was justifiable.
The guilty conviction for assault resulted in Marshall being ordered by the courts to pay 1000 Euros. He is currently appealing the case and told a reporter at The News Portsmouth: "He's never getting the one thousand euros out of me, I would rather go to prison."
Discoboy has uploaded footage from the mishappening and titled it "Discoboy meets the most angry security guard ever *he went mental*. The video has been watched over 380,000 times.
Watch the video below.