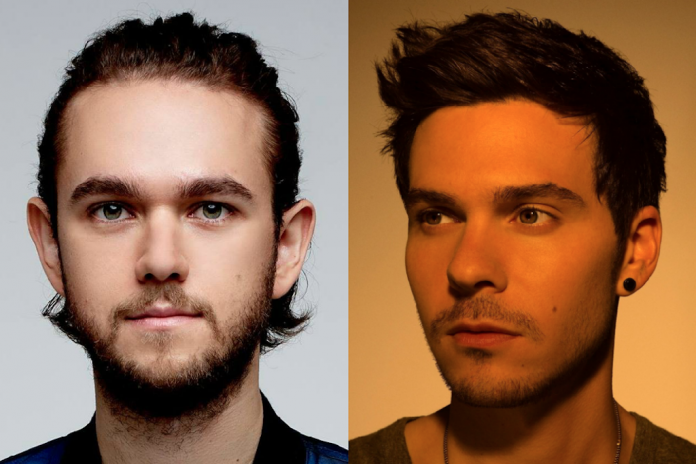 The whole Zedd saga started back on Tuesday following a simple tweet the German-Russian DJ and producer sent out. It's pretty crazy how quickly a single tweet can stir up some trouble.
Now I'm sure there's probably a few details the public doesn't know, but the allegations against Zedd aren't very good. The tweet read,
"SPECTRUM CAME OUT 7 YEARS AGO AND CHANGED MY LIFE FOREVER"
The tweet was followed by a, "lol you're welcome" from none other than Matthew Koma who co-wrote and sang on the track. Apparently not being mentioned in the tweet really didn't sit well with Koma. The two worked together on 2012's "Spectrum," 2014's "Find You" and 2015's "Addicted to a Memory".
The following day Koma shared a long statement on Twitter and Instagram and told his side of the story and claims Zedd was very toxic, and self-serving. In his post he also claims that Zedd took false credit for the "Spectrum" and "Clarity" lyrics!
View this post on Instagram
"I had to talk him out of keeping my voice on Clarity pitched up, because it sounded like a remix. I encouraged him to find a female singer who could really nail it".
"He won a Grammy for it — I wasn't invited,"
Zedd has since responded to the allegations with his own lengthy statement,
"I just wanted to let my fans know my side of the story. I have given Matt songwriting credit for every top-line he has written".
"What hurts the most is that Matt feels under-appreciated and treated unfairly while I have countless times mentioned him (or) his name, while we've done promo together, performed our songs live together and I thought I was being supportive".
"Anywhere you look, you will see Matt credited for his work. I wish he would have just let me know in person what he was feeling. I never want anyone I work with to be unhappy. I treat everyone I work with love and respect and it hurts me to see someone feeling differently after seven years."
"I wish he would have just let me know in person what he was feeling" 
For Matthew & My Fans pic.twitter.com/CsN3GmmvN3

— Zedd (@Zedd) June 10, 2019