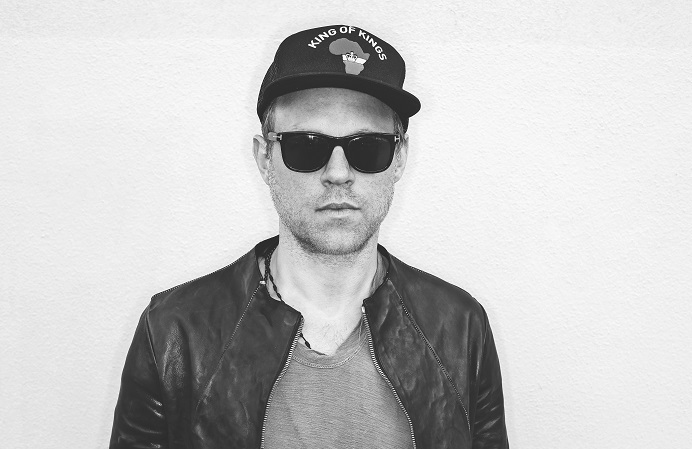 In this interview, truly talented DJ and producer, Immaculate Styles shares his experiences from Hollywood, talks about his brand new collaboration with Lisa Shaw and his future plans.
Welcome to Rave Jungle, Immaculate Styles! Cool strt to your Summer so far?
Yes! I just got back from Miami and it is very happening there. A lot of fun. Next I'll be heading to Ghana in August, so it's the summer of HEAT!
We're really feeling the vibes on 'I Wanna Let You Know', is this the first time you've worked with Lisa Shaw?
Lisa and I have known each other since 1995! We met playing in different bands together in NYC. We became great friends and co-writers, we've been writing together fairly consistently for several years now.
Can you tell us a bit about the overall production process for the track?
I wrote the initial basic tracks then Lisa and I worked on her vocals and the lyrics, putting together that big hook. That is what she and I do very well together. She is also an amazing lyricist – I don't think she gets enough credit for it. So we recorded everything at my house in LA over a 3 week period, this track and our next two singles. Then Mick Guzauski, who mixed Random Access Memories for Daft Punk, heard the rough mixes and was up for doing the mix for us so that was a total blast – working with him. He knows how to mix a female vocal!
Do you have any remixes planned for the single?
Yes! One of my favorite producers in the game right now – Sebb Junior, did an epic modern disco/house remix for us which Two+ Twenty (our record label) will be releasing later this summer. Plus one more from somebody who is a BIG name… but that is top secret right now.
Hollywood is an interesting melting pot of culture & music – do you think it's a good place for artists to find inspiration?
Definitely! LA has a lot going on right now, Downtown is super happening, East Hollywood, Glendale all have dope spots now. There's a vast DJ scene too & a very strong deep house music scene here. If you are inspired by glamour, LA is your town.
We'd love to know a random fact about you, is there anything you can share with our readers?
Fun fact: I was the stylist for a platinum selling rock band with a #1 single at a point in the somewhat-recent past.
And lastly, what's next for Immaculate Styles on the release front?
We have the super dope Sebb Junior remix coming out, then our next single which is called 'Inside' along with remixes, followed by even more from Lisa and I.
Been great speaking to you, thanks Immaculate Styles!
Thanks for the support!
Listen to the track here.