Multi-platinum artists Jax Jones and Martin Solveig recently announced their new Europa collaboration project, bridging the gap between England and France through their dynamic take on house music.
Their debut single 'All Day And Night' featuring the vocal talents of rising star Madison Beer has already picked up an incredible 70 million streams on Spotify and YouTube alone, with its big trance-meets-house sound making for a big hit.
Now comes a feisty new remix from Swedish master Axwell to give it another lease of life. It's a darker beast than the original, stripping away the brightness of the original and turning it into something on more of a heads-down tip.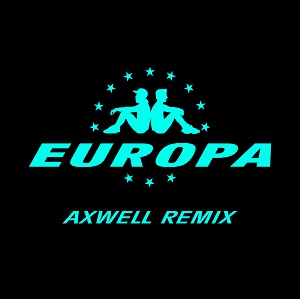 The gated chords in the intro pay homage to the trance synths of the original as a snappy house beat builds up. The monotone chord stabs are unleashed in the first breakdown, soaring ever upward before we drop into thick slabs of bass, pounding kicks and the full, ravey stab riff. Old skool snare hits punctuate the sections, with techno snare rolls providing more energy.
The retro feel contrasts against Madison Beer's sweet vocal in the breakdown, sparingly used for maximum effect. A brooding lead and snare build with vocal FX loops hammers the track into overdrive, the snarling, rasping synth unfurling in full on the drop. It's a superlative remix for those who want it a bit moodier.
Europa are set to work with more up-and-coming vocalists and are developing a live show that is certain to rock dancefloors across the world.
Listen to the track below!