One of Australia's most prominent dance music creators is back at it again. In collaboration with London-born EDM darling Luciana, Melbourne-born tastemaker Will Sparks has sunk his teeth into a new killer track that lets raw vocals and surging sound waves do the talking: 'My Spine Is Tingling'.
A punked-up hard house assault with rock-'n-roll vocals, 'My Spine Is Tingling' has been getting the Rave Culture label tag for a reason. With swelling synths blasts, beefed-up beats and long synth drones that tailspin into the night, this track has the ability to knock listeners senseless in no time.
Will Sparks: "I make music for the ones that like it heavy and raw, and that's exactly why Luciana's vocals were such a good fit. One thing that makes a song amazing is when you feel it so much that your spine is actually tingling, so I believe a thank you is in order to Luciana for her genius work."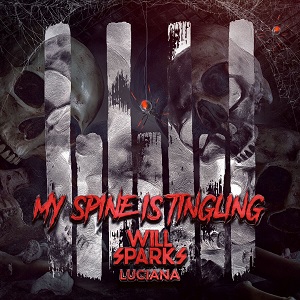 Since his genre-defining track 'Ah Yeah!' hit #3 in Beatport's overall charts at the tail end of 2012, Will Sparks has been simply unstoppable. Curating a catalog of highly esteemed repertoire that includes numerous hit productions, he has gained recognition from a host of dance music heavyweights, all the while scoring multiple Gold and Platinum records'.
To add to his impressive resume, Will Sparks also delivered on remix duty for global hits such as Major Lazer's 'Be Together', Robin Thicke's 'Blurred Lines' and The Chainsmokers' 'Selfie'.
Listen to the track below.