The Netherlands based duo, Timote & Winick drop stunning new single 'Dimension' – a sumptuous slice of vocal driven electronica.
Hailing from the home of dance music – rising Dutch artists, Timote & Winick have already made a firm mark on the electronic music scene. Supplying a solid roll of show-stopping output to date including – 'My Brother', 'Coming Back Around' & most recently 'Urban', his electro DJ/producer duo continue to grip audiences with their exquisite sonic palette & show no signs of slowing down anytime soon.
Now sees, Timote & Winick touch back down with their latest cut, titled 'Dimension'. Staying true to form, the track features classically driven melodies, while blurring the boundaries between mainstream pop sounds & heavier dance floor grooves.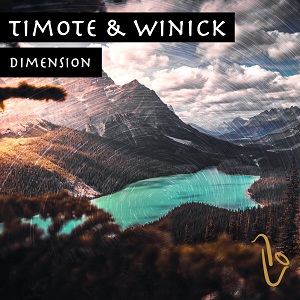 A fine display of the duo's carefully curated production formula, 'Dimension' is set to light up in the coming weeks.
Listen to the track below.