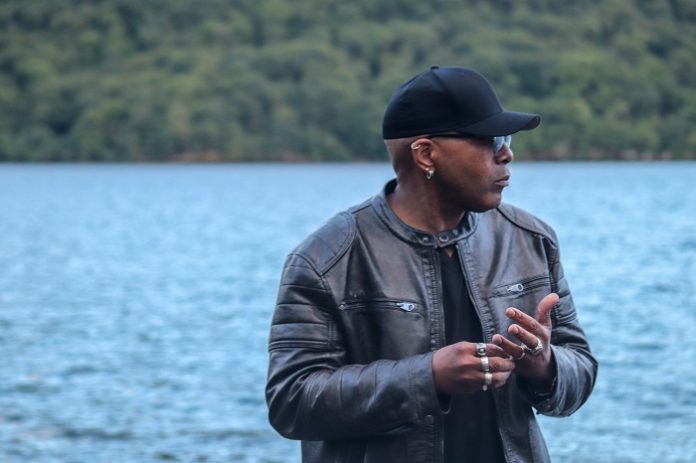 Super-talented Award-winning vocalist Lenell Brown has become a staple vocal full of soul in the dance music industry and now works as a resident vocalist for one of Spain's biggest dance labels Clipper's Sounds.
Some of his previous tracks include 'Somewhere', 'Summer Time' and more recently 'I Need Lovin'. Renowned for working with some of the world's best producers in the music industry, we sat down with Lenell for a quick "This or That" interview.
Recording or Performing?
I enjoy being in the studio and really enjoy the 'creating and producing' side of things but… I LOVE being on stage and performing live. I love the energy of the audience and the challenge of connecting with people that you don't know while performing my music.
R&B/HipHop or Electronic?
Great question! Actually I have the majority of my charted tracks in the Electronic/Dance genre but I incorporate a lot of my R&B vocals and Hip Hop vibe into my Electronic productions so I'm fortunate to have the best of both worlds!
Switzerland or Spain?
Now that's a hard one. Switzerland is beautiful and I'm more than blessed to live in such a beautiful country. I have major support from both countries but my amazing label, 'Clipper's Sounds' is located in Barcelona and they show me mad love and support and give me the opportunity to present my music to the world. SPAIN ROCKS!!!
Club or Festival?
Clubs for the up close and intimate gigs and summer festivals to go crazy and enjoy the hot summer vibe and electricity in the air.
Intimate gig or 1000's of people?
Intimate gig…
Big nights out or cozy nights in?
I for sure enjoy cozy nights in!
Loud and belting or quiet and heartfelt?
Quiet, heartfelt and meaningful vocals accented with strong ad-libs.
'I Need Lovin' or 'Somewhere'?
"I Need Lovin"!! It's just a solid track all the way around. I love the production and arrangement and the incorporated Hip Hop vibe it's a "BLASTER" love that track!
---
Listen to Lenell Brown's track 'I Need Lovin' below and enjoy!