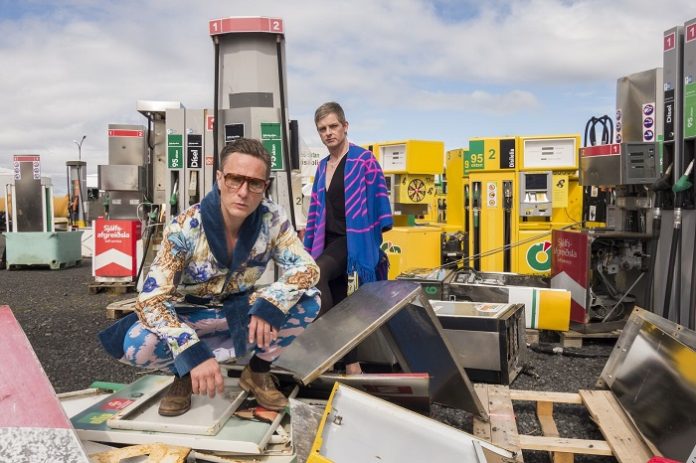 GusGus return hot off November's part one release with a highly-anticipated second installment follow-up album, Remixes Are More Flexible Pt. 2., featuring an original lead single 'Out Of Place', released earlier this month. Remixes Are More Flexible is out now across all digital and physical platforms.
Four months after the first installment of their two-part remix EP series, Icelandic duo GusGus is back with 'Remixes Are More Flexible Pt. 2′, a re-imagining of their tenth studio album, 2018's Lies Are More Flexible.
Remixes from the release include a wide range of artists from a re-work by none other than GusGus member Biggi Veira himself, Jam El Mar (Jam & Spoon), MINDSKAP, and a remix from Raxon that's been a huge hit in the DJ circuit during the past year.
The second iteration of Remixes Are More Flexible boasts several imaginative re-works from some of techno and house music's finest tastemakers. GusGus opens with their lead single 'Out Of Place', an energetic romp full of ambient synths and subdued vocals that tweaks the track it's based on, 'No Manual', in a concerted effort to entrance the listener with every beat. Barcelona-based Raxon follows this up with his adrenaline-pumping take on 'Lifetime', which serves as a relentlessly intense exploration of the thematic elements present in the original, essentially stripping it of its jovial tone in place of a more underground vibe.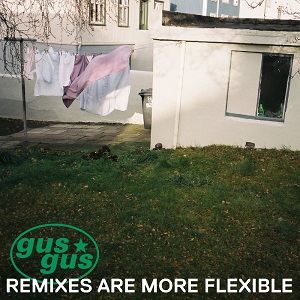 Raxon's remix has particularly received a considerable amount of traction on the road as well, raising the attention and bolstering the support of several major well-known artists. The Portuguese DJ and producer MINDSKAP's remix of 'Don't Know How to Love' shifts the direction of the album to an even darker place, upping the anté in terms of scope and transforming the original track into a techno-laden behemoth.
The cerebral ephemerality GusGus is so well-known for musically is showcased effortlessly in their original track 'Unfolder', which maintains the hard-hitting four-on-the-floor essence the album begins with. GusGus' very own Biggi Veira takes the reins next with his soothingly repetitive re-work 'Don't Know How To Remix', a track that stands out without detracting too much from its source material, a true testament to the creative bandwidth ever-so present in each member of the band.
Jam El Mar continues the album with his rendition of 'Lifetime', a significant departure from the funky undertones provided by Raxon earlier in the tracklist. Jam El Mar, of Jam & Spoon, cultivates a slow funky rhythmic Balearic house beat from the ground-up, carrying it throughout the song as he adds simplistic techno soundscapes that add to the overall perfected ambiance of the track.
The lead single off this second part remix album, GusGus' 'Out Of Place', was released earlier this month. The duo's highly-praised trademark sound can be heard throughout, even in the many remixes from the superb roster of talent they've meticulously collated for this release. This second installment in their remix EP series delivers in all the necessary areas, and serves as a great complement to November's Remixes are Are More Flexible Pt. 1.
Not ever pinned to one specific kind of style, GusGus' eclectic musicality and sought-after expertise are reflective of their unique ability to transcend the seemingly rigid boundaries of genre. Hailing from Iceland in the mid-1990s, the innovative collective's momentum has been on the rise since their inception, making them a force of nature to be reckoned with.
Listen to the remixes here!