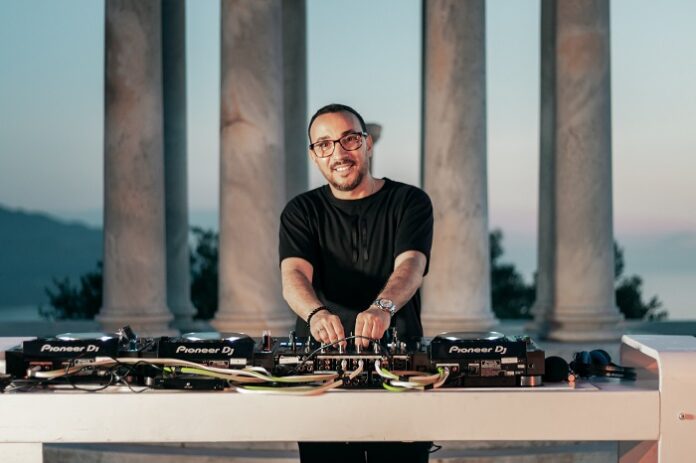 Two weeks ago DJ Sammy presented a live DJ set from his roof terrace in Palma de Mallorca. More than 250,000 electronic music fans from around the world watched the one hour music set from the Mallorcan mastermind. Now the Balearic DJ sessions are powering up for round two.
On Wednesday June 24th, 2020, DJ Sammy is set to serve up a new DJ session to his legions of fans – this time on one of the most spectacular spots on the north coast of the island, with a beautiful view of the sea and a picturesque sunset. The Puesta de Sol set by DJ Sammy starts at 8pm live on his Facebook page and is presented by his new label MyClubroom Recordings.
One of the most iconic DJs and producers worldwide, DJ Sammy has sold more than 20 million records and has been the recipient of countless awards, the Mallorcan global superstar is without a doubt one of the most successful electronic music artists of all time.
His worldwide breakthrough arrived in 2001 with "Heaven". The track sold more than 2 million records across Europe and Australia and landed at number 2 in the United States – US HOT 100 billboards, before hitting the number 1 spot in the influential UK charts in 2002. Follow up track "The Boys of Summer" rocketed up to number 2 in the British charts.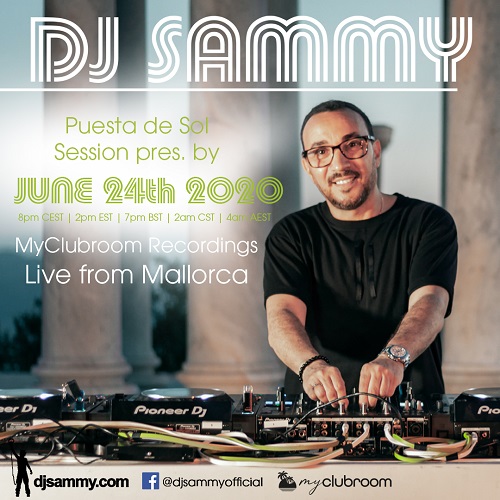 In addition to the incredible chart positions, TV appearances and worldwide awards, DJ Sammy was also recognised for his DJ excellence after charting in the internationally renowned DJ Mag Top 100 rankings (2005 #92, 2006 #61).
Appearances at the world's biggest festivals, and also countless club nights around the world helped Sammy to discover his distinctive sound. Residencies in the world famous BCM Planet Dance Magaluf (#6 in the top 100 club ranking of DJ Mag UK), Es Paradis Ibiza and Privilege in Ibiza followed.
His radio show MyClubroom was voted most popular radio show by DJ Mag Spain. Following on from his success he has founded his own label MyClubroom Recordings, which is due to begin releasing tracks shortly.
Here's what DJ Sammy had to say about his upcoming set:
"You can't miss my Balearic Sundowner Set. We do it from one of the most beautiful spots on the north coast of Mallorca and along with it the most spectacular sunset of the whole island. Enjoy the view and enjoy the sound."
Watch the Livestream here.