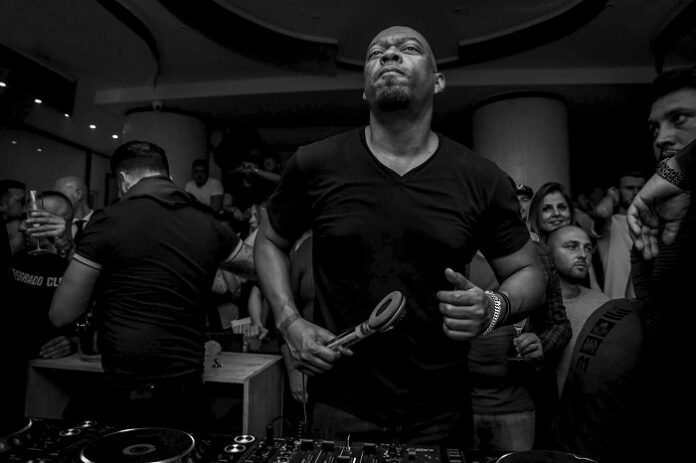 There have been many house music partnerships over the years, think Masters at Work, Hot Natured, Sasha and Digweed. They can be a powerful force, as too were 'Directors Cut' a production and writing partnership between Frankie Knuckles and Eric Kupper.
Both already regarded as legendary and established DJs in the world scene, they produced outstanding output together until the sad passing of Frankie Knuckles in 2014. An album of their collective work was released last year entitled 'The Directors Cut Collection'.
SoSure Music now release a remix package of their production 'Get Over U' feat. B Slade. The original was a slice of euphoric, anthemic vocal house and has now received a contemporary rework from two of house music finest and respected spinners; the legendary US DJ Tedd Patterson and Berlin-based Chambray.
Two very different mixes by very different and unique artists. Chambray is the alias of André Rost who has previously delivered a range of dancefloor bombs and worked with the likes of Laurent Garnier and DJ Haus while establishing himself as a respected name in underground music. Here he delivers an energetic and contemporary House meets disco rework, bright and uplifting with piano stabs, electronic claps and brilliantly reworked vocals.
Tedd Patterson has earned the title of House Music royalty and is regarded as one of the best-known house DJs in the world. Spinning since the late 70s, he has set standards in the scene from the very beginning. With a huge, global fan base but also a career of impressive breadth and longevity, he has headlined Ministry of Sound in London, Pacha in Ibiza, and Panorama Bar in Berlin.
Here with his remix, he delivers both a vocal and instrumental retaining the classic house feel, verging into 70s disco territory with big strings and jazz influences. Altogether it is feel good house at its best.
Both remixes pay homage to the original, whilst bringing a fresh new direction and would no doubt receive the seal of approval and be played by Frankie himself.
Listen to the track here.